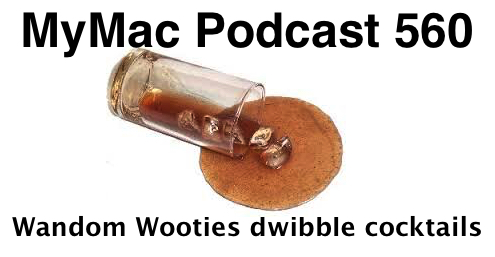 OK a silly title for a silly show. However if you think about how that title MAY fit in with a event that could be taking place (or may have already taken place by the time you hear this) then it all makes sense! Well, not really but the GMen talk about about the upcoming (to them) WWDC, the Macstock Expo, the Midwest Mac BBQ, and so much more.
Download the show here
RSS Feed for your podcast app
Subscribe in iTunes
Links:
For Mac Eyes Only Podcast:
Macstock Conference and Expo:
Mac BBQ:
Midwest Mac BBQ GoFundMe link
Guy's App Pick: A TOTAL cheat but I'm picking Keynote by Apple. $19.99
Gaz's App Pick: Online Ordnance Survey Mapping UK Users only. (Well any relevance anyway) 1 month subscription £7.99, 3 month £15.95 12 month £19.99 or auto renew subscription £17.95 per year.
People's Pick: Allister Jenks AeroWeather Pro by Lakehorn AG
As an aviation enthusiast Allister loves many things about this app, but if you live near an airport this app (the pro version) offers a really good Today widget to show current weather conditions.
Note, not all airports publish their info so your mileage may vary, but the USA and UK seem well represented. If anyone wants to know if their local is represented, just ask and he will look it up.