Volo Guardian case for iPhone 6
Manufacturer: Volo
Retail price: $29.99
Volo Case
The Volo Guardian case for iPhone 6 is slim, rugged, and stylish. It increases the thickness of the iPhone 6 a bit, but not excessively.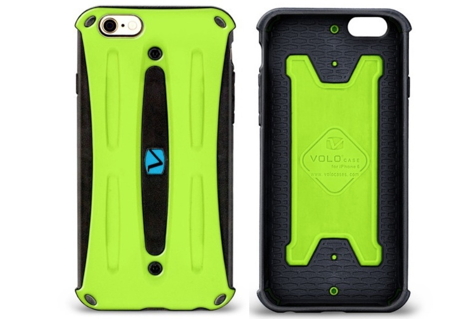 The frame (Volo calls it an exoskeleton) is polycarbonite, a very tough plastic most often used when strength is important. The one-piece inner lining and bezel is made of TPU, thermoplastic polyurethane. It is flexible and provides a comfortable grippiness along the edges. In production, these two materials are molded together with an antimicrobial ingredient. It weighs a mere 1.1 oz. (32g).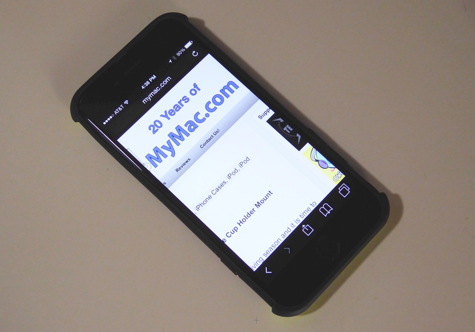 All four sides of the iPhone 6 are covered by this case. There is an opening for the Mute switch, and along the bottom edge there are openings for the headphone port, Lightning connector, and speaker. The plastic is a bit thicker on the four corners for additional drop-protection. On the back there are four small raised feet that protect your phone if it is placed on a wet surface.
The Volo Guardian case is available in seven color combinations: black, white, and gray for business settings, and lime green, hot pink, orange, and aqua for flamboyant extroverts. (And for people who frequently misplace their phones!)
The Volo Guardian isn't for users who prefer an ultra-thin case as this one increases the thickness of your iPhone 6 by nearly sixty percent. This is a great choice for people wanting a stylish, pocketable case that provides reasonable protection at a good price.
MyMac Review is 9 out of 10.