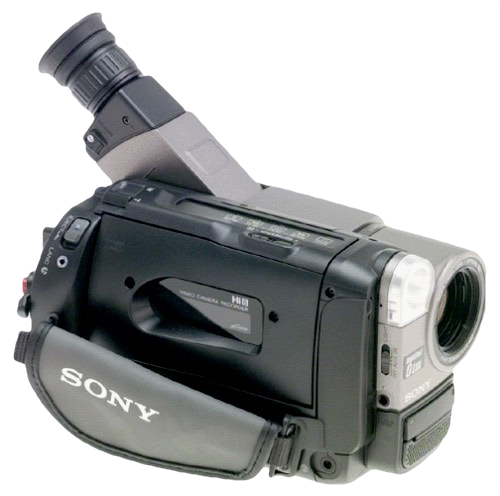 Note: There are many possible solutions/paths to what I am about to discuss below. Those solutions will be based on your knowledge, circumstances, and hardware.
The equation: Add a long marriage, plus three kids, then divide by a video camera and you come up with a whole mess of video on tape. Then the question becomes what do you do with all of that tape?
That is the question I've been struggling with for quite a while now. I continue to record video, on tape, but the frequency seems to be winding down as my kids grow up. Now I have over 80 8MM tapes that span the period 1992 to present. I've read several articles that describe the "supposed" deterioration that occurs over time to both DVDs and tape. (Read "How Long Do CDs, DVDs, and Tapes Last?"  or "CDs are not forever: The truth about CD/DVD Longevity. "Mold & "Rot") and you have two opposing opinions that force those of us who have personally valuable files on this media to ask, "Which opinion is correct?"

After much thought I decided that neither media is acceptable for holding my family video. If I left the video on the 8MM tapes, we could only view the movies by attaching the camera to a TV, and that would only last until the camera finally expires. In order to burn the video to DVDs, I'd have to convert it to a digital format first. If I am going to do all of that converting, why burn them to DVD? Why not just leave them in a digital format and then I could edit the clips in iMovie, or Final Cut Pro (FCP) and then stream that video to my Apple TVs, or copy clips to my iPhone, iPad, etc?
I'm not going to be around forever. No one in my family is a geek like I am. I want to be able to share all of this video easily. If one of my sons wants the video of his band concerts, or baseball games, I could just copy some files onto a portable hard drive, or put clips up on Dropbox. I want to be able to show my family where these files are located if any thing should ever happen to me. They chronicle over 25 years of marriage and the raising of my boys. They are irreplaceable which is also why I won't give them to a third party to digitize. I don't trust anyone with these tapes.
From the beginning I bought a Sony Handy Cam. I stuck with Sony and the 8MM tape format as the years rolled by because I always thought it was the best way to go, and right or wrong, that is what I did. I ran through two cameras during that timeframe and actually bought a third I never used just in case Sony did away with the format. Fortunately for me, Sony never did abandon the format and you can still buy 8MM tape and Handy Cams new.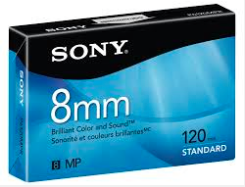 The next thing to consider is storage. Online, forget it. Out here in the wilds of New Hampshire, Internet connections are slow and not very reliable. Besides, I want my precious, and personal video content completely under my control. Hard drives seem like the only viable solution, but hard drives fail too. A RAID with backup ability looks like the best option. How much storage will I need? Unknown. Expandability seems to be an important consideration as well. After looking at various storage options and my own connections on an aging Mac Pro I finally decided to purchase a Drobo 5N. I've had other RAID storage drives but I liked the Drobo's RAID implementation called "Beyond RAID."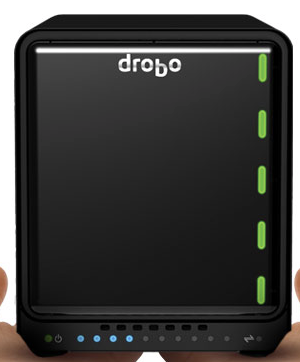 I own other RAID set ups and frankly, they are a pain to keep track of and maintain. The Drobo unit manages the RAID, not me. With this solution, configured so that I have at least one back up should a drive fail, I think I have a safe repository for my clips.
Now onto the video tapes.
At first, I thought digitizing the video would be the easiest thing to figure out. It turned out to be the most difficult decision of all.
First, I thought about what kind of output I wanted. I wanted raw digital clips that I could use across a variety of projects in iMovie. Such as putting together various band, family, or sports appearances over time in a single movie. Maybe pulling out clips by child into some kind of montage as they grew up. To do that I'd have to digitize a tape and then catalog its contents.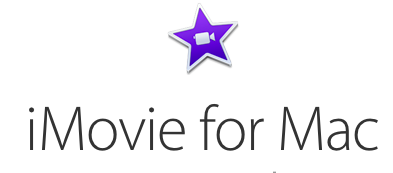 Option #1: OK. Ready to go. So I fire up iMovie, connect the camera, Drobo is standing by and iMovie won't recognize the tape? So I try another. No good. I pull a recent tape off the shelf and iMovie connects. I try to ingest the video tape by telling iMovie where to store the digital output, but I find that iMovie will not allow a connection to a remote storage device. This means I'd have to digitize and save to my Mac Pro drives and then copy to my external Drobo. Not the most elegant solution, but workable. So I begin to ingest the tape but quickly realize that iMovie saves clips as "Projects." I don't want projects, I want clips, so iMovie doesn't work, and I'm still not sure why the application would not copy my first three tapes?
Option #2: I head to the web looking for a program that will ingest my video and possibly catalog it. I locate only four applications. One website is telling me that their program can run the latest Mac OS "Tiger." I send them an e-mail asking if they are still updating the program. I never get an answer back.
Option #3: Moving on to the next option, Wondershare Video Converter reveals no ability to ingest tape content.
So I move on to Option #4 which is a program called iDive ($49) by Aquafadas. This app looks like it has promise, so I download the demo and take it out for a spin. The application can ingest tape, and also will catalog, so it sounds promising. I hook up my camera and plug in the tape iMovie would not recognize. Remember, I want "clips" so I am assuming this app will ingest the tape by timecode and split up the video.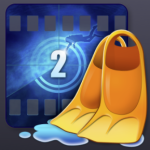 After playing with the settings (for quite a while) I figure out how to pull in video, but the program is not splitting up clips by timecode. I also find the documentation seriously lacking, and I note the option to export video to "iMovie '08." Hmmmmm. At this point I plug in the same tape I used that iMovie did recognize and sure enough, the program ingests the tape and splits it up by timecode. A look at the import folder reveals lots of junk in there. I dig through and find the DV formatted clips. When I try to use the "catalog" portion of the program, I am lost. I don't understand what a "container"  is and worse, I can't seem to ingest tape into new containers properly. A trip to the Aquafadas site leads me to a blog that has fairly recent questions, but there are no replies. I send an e-mail directly to Aquafadas, and like the other app, I never get a reply.
Next question: What's up with the tapes?
Why am I having a problem with some tapes and not others? I lay an older tape next to a newer tape and examine them closely. A lightbulb goes off in my head.
Back when I purchased my first Sony Handy Cam (1991) I bought and used 8MM tapes. It wasn't long after that time Sony introduced a new tape they called "HI-8". These HI-8 tapes were able to record in "digital" 8MM format, and the downside was you could only record one hour of content, while the straight 8MM format could consume up to two hours of content.
I can't recall why I switched (awfully glad I did) back then and started using HI-8 all the time. I went back and examined all of my tapes. I found  that I have less than 15 tapes in straight 8MM format and over 70 in HI-8.
I move on to Option #5, CATDV. CatDV (Standard $99) is a pro level media asset management program that ingests video and then gives you very sophisticated cataloging tools that even include some minor editing ability. I am very impressed with the cataloging ability of this application, but the folks at Squarebox have moved on from "tape."

They offer an older application called "Live Capture Plus" ($99) to ingest videotape. While this application works, sort of, it clearly has not been updated in years and is no longer supported. I got many javascript errors while using Live Capture Plus. I was able to ingest some videotape but I kept getting javascript errors even after I downloaded and installed the latest version of Java. If you are a Pro and have video already in a digital format, this application is probably the most comprehensive cataloging option you can find and you can even perform some limited editing of your clips while in the application. I had no issues running CatDV but "cataloging" alone just wasn't what I was looking for.
Option #6: At this point I thought I was going to be relegated to using a combination of inadequate solutions to try and get all of my precious video into a digital format. Then it suddenly occurred to me that I did have one final option: Final Cut Pro (FCP).

I downloaded the trial version, which is good for 30 days. While I was downloading FCP I was reading about some of the most recent updates and one of them was the ability to capture video to external drives (I was surprised that this was not an option already) and sounded exactly like what I needed. After downloading I loaded a D8 videotape and connected my videocamera and FCP did indeed recognize it and I was able to ingest a tape and and send it to my Drobo storage device. Then I tried a non-D8 tape and FCP did not recognize it so I will be unable to ingest these types of tapes using FCP.
Conclusions:
I was always interested in taking my movie editing ability to the next level, but FCP is not cheap to own ($299) and I didn't have a compelling reason to justify the cost. Now I do. My solution to this digital conversion dilemma is to use FCP to ingest D8 tapes, with storage on my Drobo appliance.  I will still need a solution for digitizing the non-D8 tapes. Thank goodness I don't have many of these tapes. The best of the worst solutions outlined above will be to use Aquafadas's iDive. I will be able to pull off blocks of video in DV format and then use FCP to further split and edit, then catalog the digitized video by importing those streams into FCP. Let me be clear about this: I think iDive is a terrible program and unless you are in a desperate situation with no other options, like I am, you should not even consider buying this lousy program.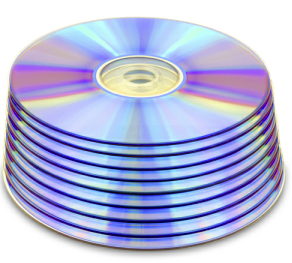 Hopefully, anyone in a similar situation will be able to use the insights I have provided here to help find a path to a solution that will work for you.