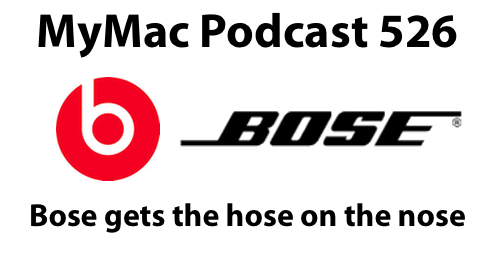 Beats? Bose? Which one is better or right in this current cat fight? Audiophilles don't care for either one but the GMen look at the issue and soon decide they wish they had talked about something else. Guy takes the long way home in upgrading a friend's laptop and they both are very excited about the next Apple event. New Macs? Maybe!
Download the show here
RSS Feed for your podcast app
Subscribe in iTunes
Links:
Guy's App Pick: FiLMiC Pro by Cinegenix. $4.99 in the iTunes app store. Awesome addition to filming video with your iPhone with great features like focus and exposure locks, speeded up and slow motion, three different aspect ratios as well as frame rates, audio options, many different uploaded options and a lot more. If you shoot video with your iPhone, this the the app you want to shoot it with.
Gaz's Pick: IMDB Always useful whether you use the web or the IOS app versions the database has all you need for for buffs. Free
Bonus Mini Motor Racing for the Mac £1.99 or $2.99
People's Pick: From Erick Diaz
Since getting the iPhone 6 (and now lusting for the Plus) I've been taking advantage of the bigger screen with some games I used to ignore. This is one of them, and the graphics are insane. When these guys rewrite the game using Metal (the Apple framework, not the music) this will look even more like a console game on iOS.
Real Racing 3 by Electronic Arts