Commuter Series Case for iPhone 6
Company: Otterbox
Price: $39.90 – $44.90 USD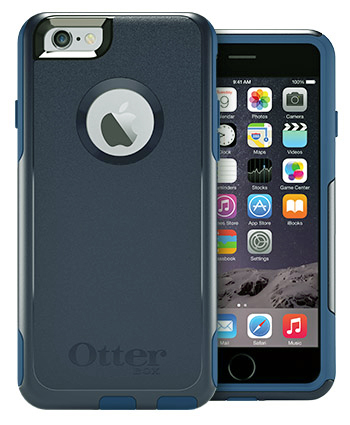 Apple's iPhone 6 is a beautiful piece of design and function. Thinner than previous iPhone models, larger in size, it just seems to fit one's hand perfectly. However, that thinness and the iPhone's material seem to make it something that does seem to move by itself at times, especially out of the users' hand if they forget that they're carrying it around. Add to that the tendency of most people to simply slide it into one's pants pocket and you might have a recipe for messing up one's brand new iPhone.
I have been using Otterbox cases for my iPhones since I purchased my first iPhone. Solid and dependable, built to protect an iPhone, they have always presented a well designed product. When I received my iPhone 6, protecting my investment was my first thought.
I decided to go with the Commuter series case for the iPhone 6 as I wanted to protect my iPhone but I didn't really want to totally encase it to the point that it resembled an iPhone 4 or 5, thickness-wise. I wanted something minimal in nature, at least to me. The Commuter series is designed to be stylish yet protect your iPhone from the everyday bumps, scrapes and dings that happen to all of us.
Slipping on the two-part case is quick and easy as anything. Simply slip the silicone inner layer over your iPhone 6, making sure that it is snug and properly positioned over the iPhone's buttons. Once you've done that, then you simply place your iPhone into the polycarbonate outer shell.  If you are totally into protecting your iPhone, Otterbox does provide a clear self-adhering screen protector that you can place over the iPhone's screen. The Commuter series case fits like a glove on the iPhone, no play or being loose at any point.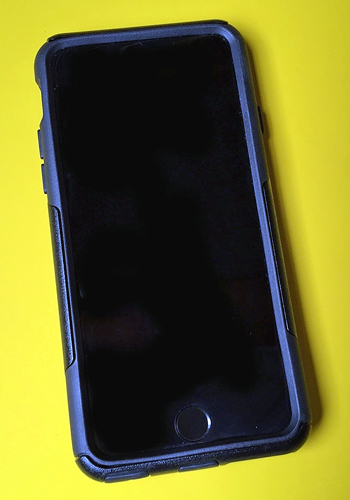 Accessing any of the buttons or ports on the iPhone is not inhibited at all by the case. Once you put the case on and start to use it, it's like it isn't really there. Now the iPhone without a case is approximately 1/4" thick; with the Commuter case on, it is now approximately 1/2" thick.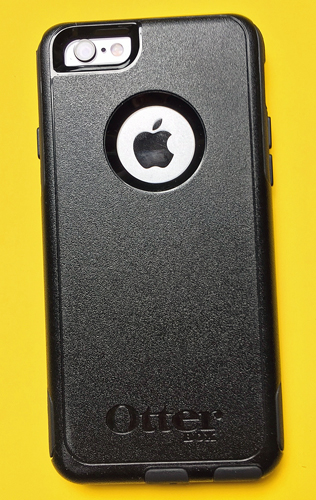 I have been using the Commuter case since the day I received my iPhone. One of the nice things is that without the case, the iPhone has a tendency to be quite easy to move about, be it on a desk, a couch or in your hand. With the case on, the iPhone stays put wherever you set it down. Stick the iPhone in your pants pocket, it is protected from those items that you forget at times are in your pocket; loose change, car keys and who knows what else. Unlike other cases designed to be armor around your iPhone, this case is still slim, fits well into your pocket and yet is durable enough to protect your iPhone. The port and jack plugs are tight fitting and despite numerous opening/closing of the ports, show no sign of loosening up at all.
The Commuter Series for the iPhone 6 can be designed according to your color preferences. The silicone slipcover comes in Deep Water Blue, Black, Light Teal, Gunmetal Grey and Blaze Pink. The outer polycarbonate shell comes in Black, White, Admiral Blue and Aqua Blue. Mix and match, put your personal spin on your case. Otterbox does provide a one-year limited warranty with the purchase of the Commuter case.
If you want quality, style and a company with the background of producing great products, check out Otterbox's Commuter series case for the iPhone 6.
All in all, I give the Otterbox Commuter Series case for iPhone 6Â a My Mac rating of 9 out of a possible 10.