Custom SLR Camera Hand Strap
Price: $14.95
Company: Custom SLR
I always use a hand strap on my DSLR camera. Up until now, I never found any hand strap for DSLR that was totally satisfying. I used to buy some from eBay that were uncomfortable and made of cheap material. That's going to change today with the Custom SLR Camera Hand Strap.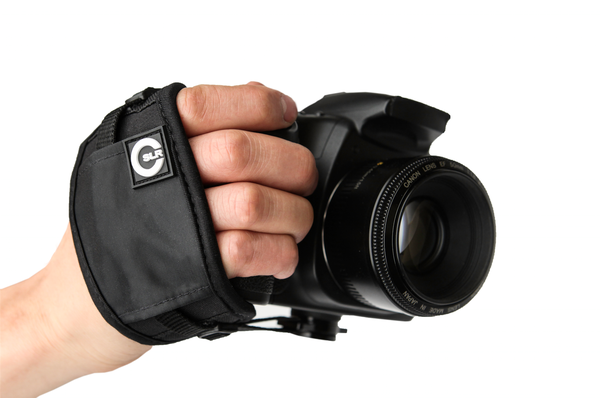 Custom SLR Camera Hand Strap is made of neoprene material with the Custom SLR logo printed inside for a better grip. It integrates well with the company's M-Plate Pro Tripod Plate and its optional M-Plate Pro Hand Strap Attachment, that I reviewed for MyMac. You can buy the Camera Hand Strap alone, or in a bundle with the two other accessories mentioned here that will save you 10% off regular price.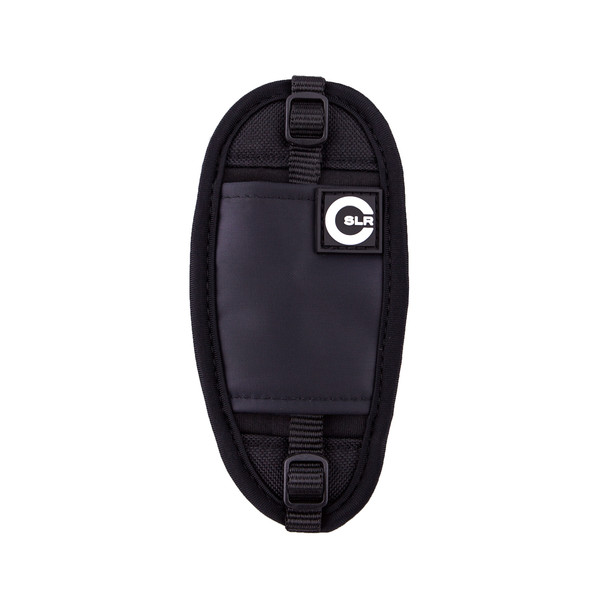 Most of the hand straps you're going to find on eBay are made a faux leather and foam padding. The faux leather will get your hand wet if you hold your camera long enough with your hand strap, as there is no way for your skin to breathe. The foam padding on these cheap straps is supposed to add comfort to your hand, but it is a false assumption. The faux leather is a rigid material that keeps your hand tight to the camera, making the foam useless.
Custom SLR takes a totally different approach. The neoprene material is extensible; the camera won't drop if you lose your grip on it. Instead of having your hand suffering the weight of your camera and lens, the Camera Hand Strap lets your hand rest comfortably. The interior Custom SLR logo printed in silicone helps the camera from slipping down your hand.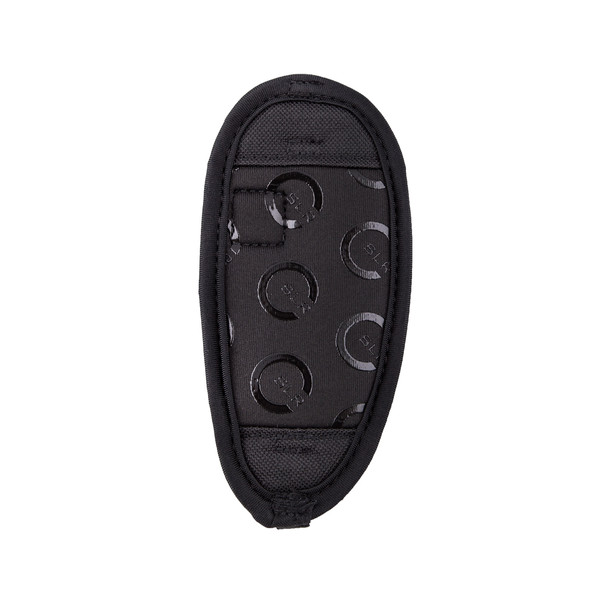 Another good choice of design is the way it attaches to your camera body. Instead of having one length of strap that goes from under your camera to one of the attachment buckles on top of your camera, there is one strap for each side. This helps a lot by not having the strap tighten on your hand while handling your camera. Most of the ones you'll get on eBay have a long strap that goes from under to the top of the camera. If you leave it too loose, your camera is not secured enough to your hand, and if you tighten it too much, it hurts your hand. The dual strap attachment from DSLR prevents all of those inconveniences.
After using the excellent Custom SLR Camera Hand Strap for a few weeks, I still have yet to find something that disappoints me. The price is also very good, especially if you consider that the cheap eBay ones sell for just a few dollars less. From now on, the Camera Hand Strap is going to be the only hand strap I'll use with my cameras. Note that it works better if you have a camera grip on your DSLR; without a grip it is too tight for your hand.
MyMac Review Rating: 9 out of 10