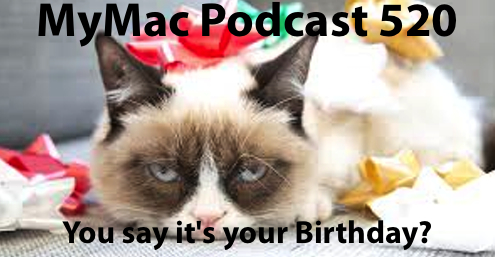 Another struggle with Guy and audio, but the GMen soldier on! What's coming from Apple September 9? You have no idea and neither do they, but that doesn't stop them from talking about it anyway. Guy tears apart a Mac Mini to add memory and a hard drive and much to his surprise it worked when he was done. Gaz buys an AppleTV for is daughter which naturally means they'll be a new one very soon. Want to help out with the podcast? Check out the Patreon page for the show. Don't have to if you don't want to, we'll keep making more podcasts regardless!
Download the show here
RSS Feed for your podcast app
Subscribe in iTunes
Links:
Sandvox
Patreon link:
Guy's App Pick: TwistedWave Audio editor from TwistedWave $9.99. Record audio, add effects, use AudioBus to imort and export to other programs as well as export to others with lots of file options. If you record audio on your iOS devices, you should have TwistedWave
Gaz's Pick: Not an App but a pick £40.00 GB, €49.00, $49.00, $69.00 NZ, $55.00 AU
People's Pick: Allister Jenks likes Hyperlapse from Instagram. He thought he'd give this a go, even though he has a deep aversion to Facebook, including Instagram. It is a very simple app which takes a video and then speeds it up, with a little stabilisation for good measure. He was rather impressed with the results and once he saw that you can simply save the movies to your photo roll rather than be tied into Facebook & Instagram, he was sold. He uploaded one of his creations (apologies for the crooked horizon) to Vimeo.