Pi Dock-it Mini 
Company:Â Parle Innovation
Price:Â $59.00
Pi Dock-it Mini  is a iPad Mini case with a keyboard. The bluetooth keyboard has a battery life that is purported to be longer than most consumer-grade case and keyboard combinations. Dock-it Mini  is marketed for mobile users, educators, and students needing a light weight, productive, and protective solution for their on-the-go lifestyle.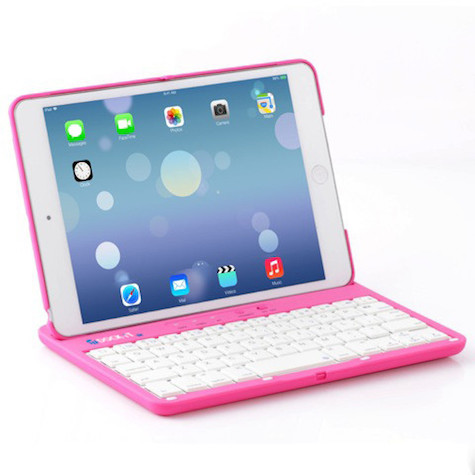 Dock-it Mini has an anti-skid base made of a durable high-grade polycarbonate-blend. The case has an innovative pivot-and-swivel feature allowing the iPad to be converted from landscape (laptop) to portrait (tablet) configuration. The iPad can be charged while docked in either configuration as well as when closed in the case. The integrated magnets and sensors automatically put the iPad in sleep mode when closed. A built-in tilt angle provides ergonomic use while typing. The Apple-styled "Chiclet" integrated keyboard is rechargeable, Bluetooth-compatible, and has the functionality of a full keyboard.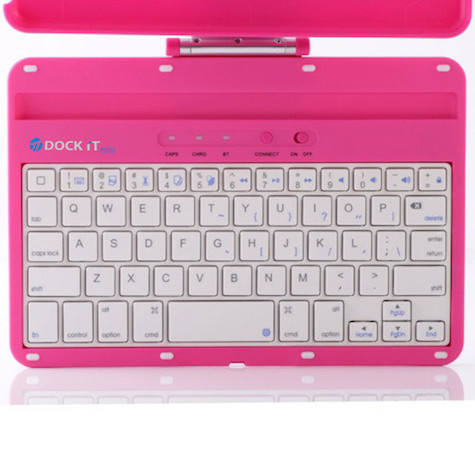 During my review, I attempted to use the iPad Mini with the Pi Dock-it Mini case instead of my Macbook Air. It didn't take long for me to discover the obvious, the iPad Mini is not a good substitute for a laptop. The Dock-it Mini keyboard was larger than the iPad on screen keypad but the cramped layout made it uncomfortable to use for creating content or taking notes. Using the Pi Dock-it Mini on my lap was not a comfortable experience. This can be attributed to the iPad Mini size. Desktop use was preferable.
The Pi Dock-it Mini is well constructed with all the features needed in an iPad case-keyboard combination. The size of the iPad Mini is the only major detraction from this product. Fortunately, there are Dock-it products for the iPad 2, 3, 4, and Air which should allow for a better user experience.
MyMac Review Rating is 7 out of 10