Seagate's Excellent New USB3 Hard Drives — Nemo Memo
When considering an external hard drive to purchase for backing up and archiving, what do you need to know? Capacity, price, and warranty are most important, followed by speed, design, and physical size. Whether you are looking for 2GB, or 4GB bus-powered USB 3 external backup drives, Seagate has your numbers for all of the above.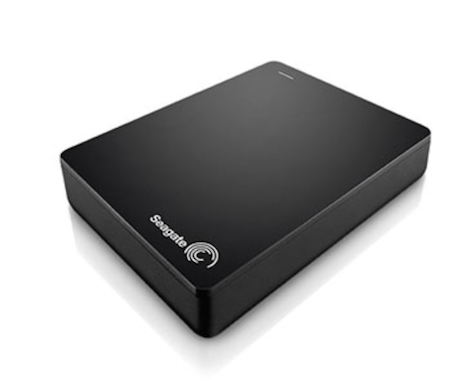 The new 4TB Backup Plus Fast Portable Drive is my favorite. It's a little more expensive per unit of storage than some competitors, but it offers capacity, speed, and features that add to its value. This portable drive is available in a minimalist black case, and has a 3-year warranty.
Seagate's new Dashboard enables users to connect to iPhones and iPads via Wi-Fi for wireless backups of multiple devices' photos and videos, in addition to traditional backup and archive functions.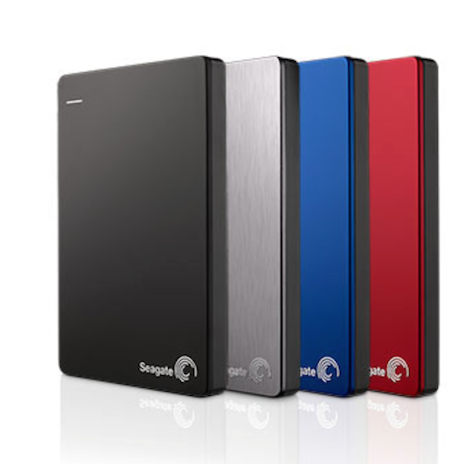 The Backup Plus Portable Drive is half the size of its Fast sibling, with less capacity: 500GB, 1TB or 2TB. Four stylish colors are available, plus a 2-year warranty. The Plus in both models' names refers to the Dashboard, which wirelessly links drives and computers, Mac and Windows, with one another and with popular cloud storage services and social media.
You will need to be somewhat technically proficient to set up, use, and understand the Mac and iOS Dashboard apps, and once they are configured correctly they are easy to operate. There is a built-in app help guide, in addition to Seagate's other methods of customer support.
While the 4TB Backup Plus Fast Portable Drive is a little chunky in the pocket, our 2TB review Backup Plus Portable Drive is remarkably slim for a 2TB enclosure. Seagate continues to be an impressive innovator for both high-capacity and small physical unit size. The latter is a single drive, as you would expect. The former, according to our Seagate contact, contains "a pair of 2TB drives that are in stripped RAID config that provides one volume and maximizes the throughput of USB 3." Translation: lots of storage and plenty fast data transfer. Be aware that the stripped RAID config drive mounts less instantly than does the single-drive unit.
Let's do a comparison test to see if the Fast is faster. My MacBook Pro has an SSD internal drive, meaning it is really speedy. Copying a 5.85GB Desktop folder containing 3,888 items required 104 seconds on the ultra-slim 2TB Backup Plus Portable Drive. The same operation took 66 seconds with the Backup Plus Fast Portable Drive, although its name is Seagate Fast HDD Drive when mounted on my Mac. Extrapolate that 36 percent speed improvement to your Time Machine and other large file or folder data transfers, and Seagate's 4TB black beauty is a winner in more ways than capacity.
Our MyMac buying advice is directed to demanding users who need the highest capacity and the best speed from portable hard drives. Seagate promotes Backup Plus Fast Portable Drive for "field photographers or filmmakers who need to quickly move large files to backup," and there are many other people who will upgrade their external storage to this splendid Fast HDD Drive. Get one today, and start saving for your second unit
The same can be said for the smaller, less-expensive consumer-focused Backup Plus Portable Drive family of four colors and three capacities. When you prefer ultra-slim and very affordable, these units are easy to recommend.
This is the first in a three part series. Part two will explore Seagate Dashboard in greater detail.