Macro 3-in-1 Lens kit for iPhone 5/5s
Manufacturer: olloclip
MSRP: $69.99
Macro 3-in-1 Lens

The folks at olloclip have developed a wide assortment of precision lenses that clip onto your iPhone or iPod Touch. There are telephoto, fisheye, macro, and wide angle lenses in a variety of strengths as well as 3-in-1 and 4-in-1 combo kits available. These lenses add versatility to the already very good iPhone cameras. This company maintains a lead in optics for the iPhone with high quality ground, coated, multi-element glass lenses, engineered aircraft aluminum frames, and careful attention to detail.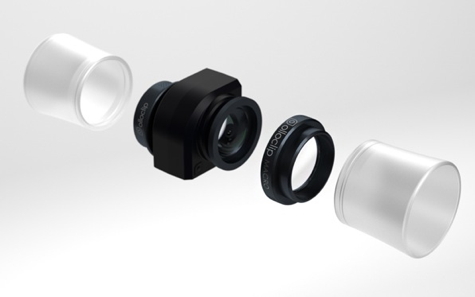 One of the latest products from olloclip is the Macro 3-in-One kit that allows you to take extreme close-ups at 7X, 14X, and astonishing 21X magnifications.

The machined aluminum part that fits your iPhone is precision engineered and coated to slide onto the upper corner of your phone securely without damaging the glass screen. The Macro 3-in-One lenses screw into it. Included is a small adapter that allows the same system to be used on an iPod Touch. Translucent InstaFocus diffusers fit over the 14X and 21X lenses. When they are in direct contact with the surface you are photographing, everything stays in correct focus and light is evenly diffused.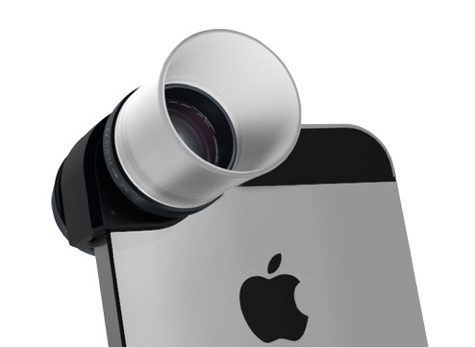 Little drawstring bags are included for the lenses and parts of the 3-in-1 Macro Lens so they won't float free in your pack or disappear at your campsite. The lens assembly only fits onto a naked iPhone 5/5s. It will not fit on your iPhone if you have a plastic screen protector or case. To help solve this, olloclip offers a $39.95 Quick-Flip Case with an ingenious pivoting door. Rotate the door open and the lens assembly will slide right on. In this position, pressing on the open door activates the shutter button.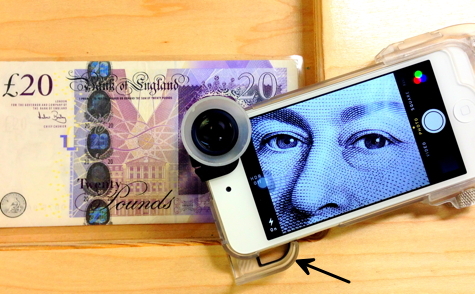 The olloclip company is young and has carved out a strong niche for themselves. Casual users and serious iPhonographers have become fans of the versatility these lenses offer. The obsession with design and quality is evident as soon as you hold one of their lenses in your hand.
MyMac Review rating is 9 out of 10.