Luxi
Price: $29.99
Company: Extrasensory Devices
In photography, making good shots is all about having the right settings in your camera for the available light. In some circumstances, that task may be difficult to accomplish. That's when a light meter can help.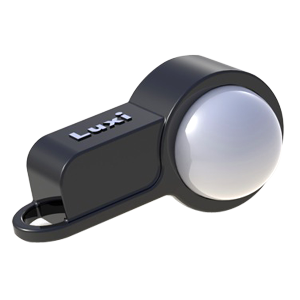 The downside of a professional light meter is the price: they can cost from $200 up to $500, and maybe more. In that regard, Luxi may be of help if you already have an iPhone 4, 4S, 5, or a 5S. It does not support the 5C. Luxi is a small add on that slips on top of your iPhone and uses the front camera for its measurement. A few free apps are available on the iOS App Store to accompany the Luxi.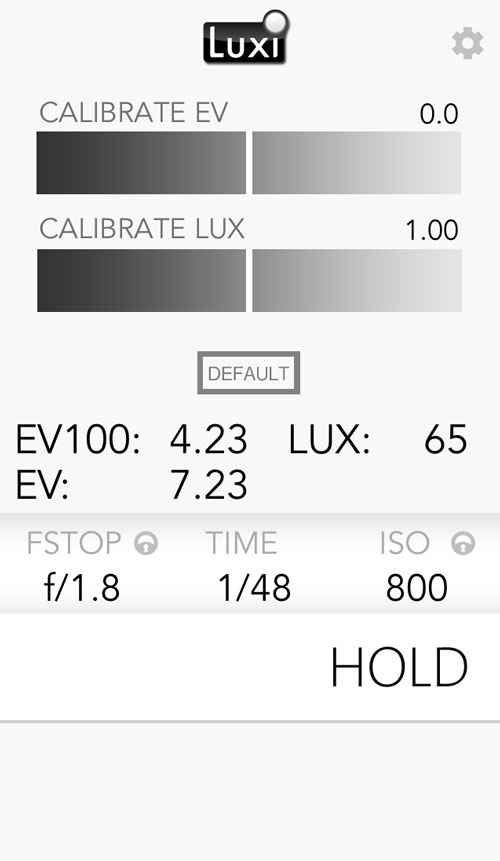 I've tested the Luxi with two free apps recommended by the company: the Luxi official app and Pocket Light Meter (ad supported). Both are developed by the same developer; Luxi is a subset of Pocket Light Meter. To work with the Luxi function in the latter, you simply swipe your finger from right to left to access the Luxi specific features.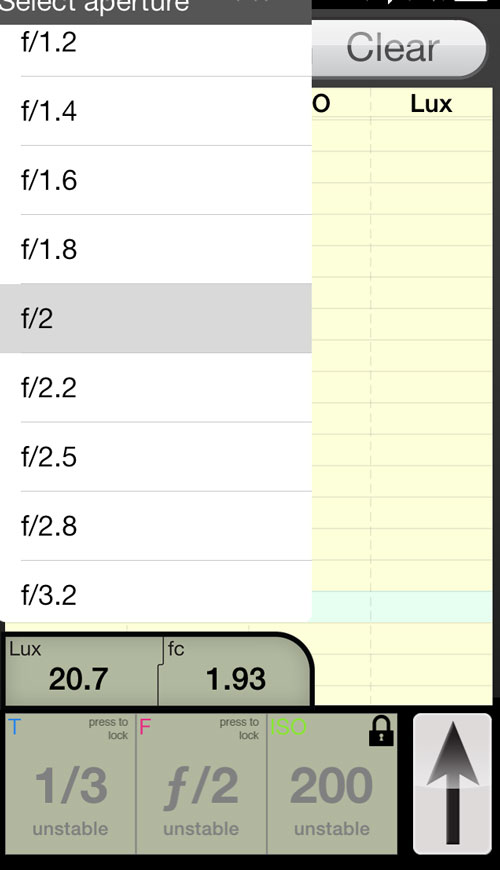 You can change or lock (two at a time) either of the three following settings in the apps: FSTOP, TIME, or ISO. The app will then suggest the unlocked values according to your settings. Say you lock ISO at 400 and Aperture at f4.0, the app will suggest the shutter speed value to get a good shot.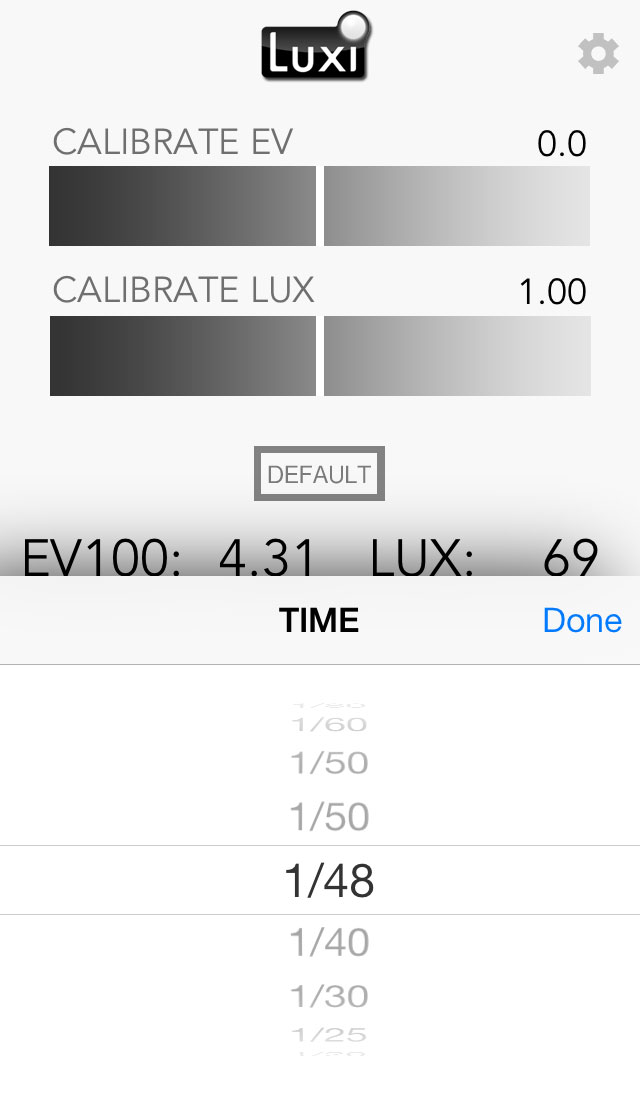 I personally prefer using the Pocket Light Meter app as it does not hide the settings when choosing a value for one of them, as you can see in the previous screenshots. In the Luxi app, the calibration values are located at the top, taking prime space, when in fact they should be in the settings menu or at the bottom. Other than that, using both apps will get you very similar values.
I compared the values given by Luxi with my Minolta light meter, and saw that the values can be compared very well. They were slightly different, but in testing shots I took with my camera, both gave very similar results. And, as a bonus the iPhone application is more intuitive to use, compared to a hardware device.
But the Luxi has its limitation. It cannot be used with flashes (even less with Pocket Wizard hardware) as the iPhone hardware won't allow it. I also found that Luxi can slip from the iPhone, and I had to put it back in place very often. A rubber clip would help in this matter.
If you have a compatible iPhone and need a highly portable light meter for occasional use, the Luxi is a nice solution. It can serve as a learning tool for new photographers and the price won't break the bank.
MyMac Review Rating: 7 out of 10