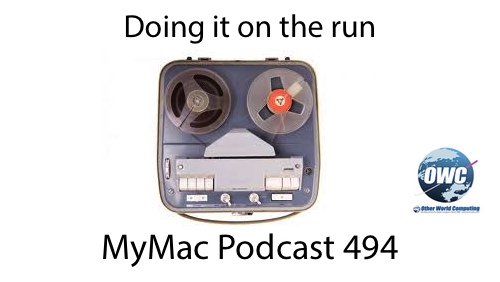 Sponsored by OWC
Because absolutely no one asked, Guy goes over in detail how he's going to podcast using just iOS at the Macworld Expo. You'd think he'd have the process pretty much worked out by now. Meanwhile Gaz is excitedly testing rechargeable batteries in Apple devices that don't have Apple's logo, that rebel! While it all sounds rather mundane, this was a pretty funny show.
Download the show here
RSS Feed for your podcast app
Subscribe in iTunes
Links:
OWC Product link
Eneloop batteries (which are the non branded version of the Apple re-chargeable's)
Tips for a better TouchID:
Sennheiser HD280 Pro headphones:
(2)Â Audio Technica ATR2100-USB:
(2)Â XLR cables:
ART USB Dual Pre
iRig Pre
Radio Shack 273-358Â 12VDC plug in power supply with multiple ends. 1 fits well with the ART USB Dual Pre:
Seagate 1TB Wireless Plus Hard Drive:
TwistedWave for iPhone and iPad:
Auria LE Daw for iOS:
DropBox:
Guy's App Pick: Jamendo for independent free music
Gaz's App Pick: Flappy Birds (No link because it's going away) and Default Folder X
People's Pick: From Gary Apter it's an online Theremin! How freaking cool is that?