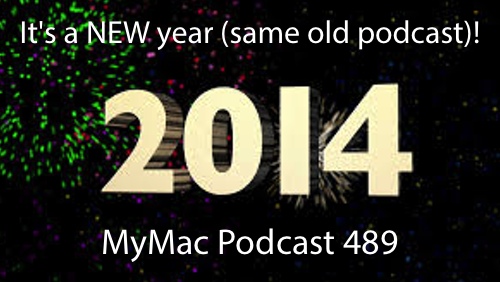 New year, new times, new weather (cold), but the same old GMen. Sorry about that. However there is good news! First off it's a shorter show than usual and we have a special interview with the woman that does the Siri voice (kinda). Lot's of G+ stuff, and everything else you might expect from a MyMac Podcast and we are deeply and humbly apologetic about it.
Download the show here
RSS Feed for your podcast app
Subscribe in iTunes
Links:
Guy's App Pick: Not an App pick actually. The MOGA ACE POWER game controller for any 5th generation iPhone gives you that external controller you think you always wanted. PLUS it has a built-in 1800 mAh battery which will extend the life of your phone as well. $99
Gaz's App Pick: OK as we went to London I prepared with a few Apps
I already owned it currently costs £2.49 Tube Map App by M X Data.
I also used CityMapper (which I think also do other cities around the world. this one is free from CityMapper Ltd.
I also had an App to pay for our Car Park at Stanmore Station, the App is of course free but the parking costs 🙂 The App is DASH from Adaptis Solutions.
We also hired some of what are called the Boris Bikes, where you pay for the use of a Bike and then pay for the period you use it. I think again other cities use these I've put a link to the TFL website, and also to the App from Barclays but I think they will not be sponsoring the bikes in the future so the App may change. So I've also sent a link to a Bike App which is independent both Apps are free.
People's Pick: Allister Jenks likes Triage by Southgate Labs. $1.99 for those people who get a lot of email and want to scan through it quickly.