Meze 11 Deco In-Ear Headphones with Inline Microphone and Track Selection
Meze Headphones
$89 USA includes shipping from Europe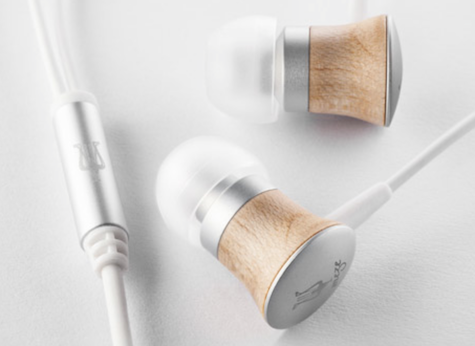 Meze's new 11 Deco has the best inline microphone voice call quality of all in-ear monitors (or IEM) we have evaluated. If you use your IEMs for frequent phone calls, and/or Skype or FaceTime  conversations, the modest price of these semi-premium headphones will be excellent value to you and your call mates.
Music playback is good to very good, depending upon your listening standards. For casual non-audiophiles, the sonic spectrum is complete from bass through treble and above, and all music is enjoyable. The speakers are very efficient, meaning they play back loud, so be careful with your device's volume control.
A minimalist inline clicker is efficient for track play/pause, next track, and return to the start of a current track. There is no ability to adjust audio volume, aside from on your source device or player.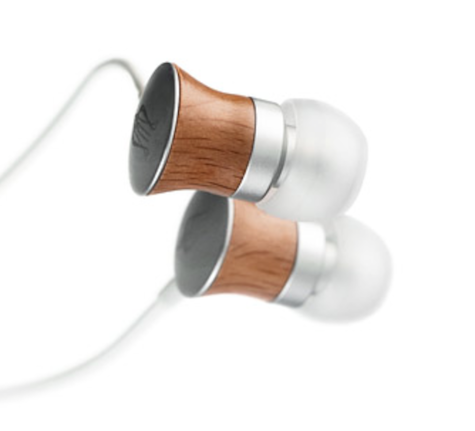 Meze 11 has a stylized beech wood speaker enclosure. Aficionados of wood claim its superiority over all other materials. If you are stylish or keen on wood, these headphones will satisfy you, but neither characteristic is obvious while using them for listening and/or speaking.
Light-colored ear tips are included in three sizes. The wooden enclosures have silver accents at the top and bottom. The cable is white, as is the round, secure carrying case.
Real world tests of Meze 11 included a five day trip with four airplane rides, a long phone call walk in a desert housing community, and many hours of standard listening. I heard several hundred music tracks ranging from horrible to superb quality.
These headphone are precise, meaning better original recordings sound good and lousy recordings sound bad. The midrange through high end experience is sharp, clear, and brilliant. The low end of the bass spectrum can be a bit imperfect, which is acceptable using IEMs in this price range. Meze 11 is among the best overall music and voice listening equipment for the dollar, euro, pound, or other currency.
I did not achieve a super snug fit using any of the three included ear tips. At first I was concerned, but soon I relaxed with the relaxed fit of the standard medium tips. Statistically, you probably will be comfortable with one size of tips, or you can purchase or borrow tips from other companies and IEMs.
There are not yet very many online reviews of this product. Do a search for meze 11 deco headphones review to read and view the comments of other reviewers.
Conclusion:
Do I enjoy using them? Yes.
Can MyMac recommend them? Yes
Nice product, Antonio Meze.
MyMac Review Rating is 8 out of 10