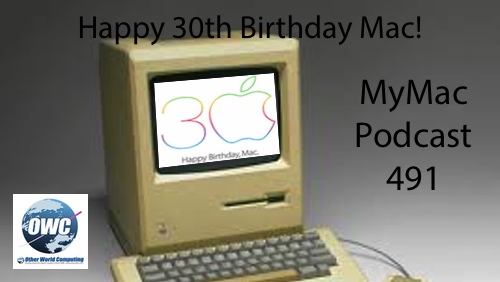 Sponsored by OWC
The Macintosh is 30 years old and the GMen feel weird that they can remember that far back. They reminisce about first Macs and how they got started in all this stuff. Gaz talks about switching back to the Apple way of 2 monitors and Guy figures out a solution to recording 2 microphones on an iOS device. Maybe not the BEST way, but a way. The 500th Episode Bumper contest is in full swing, so make sure you contact them in all the usual ways and get them in for cool stuff!
Download the show here
RSS Feed for your podcast app
Subscribe in iTunes
Links:
OWC Product link:
http://www.apple.com/30-years/
scottknaster.blogspot.co.uk/
http://www.macnn.com/
Guy's App Pick: Sea Ray 650 from Ignition Digital Images free
Gaz's App Pick: Bill Bryson's A Short History of Nearly Everything
People's Pick: From Paul Bartlett, mohiomap Visualize, navigate and search your Evernote documents in a really interesting way.