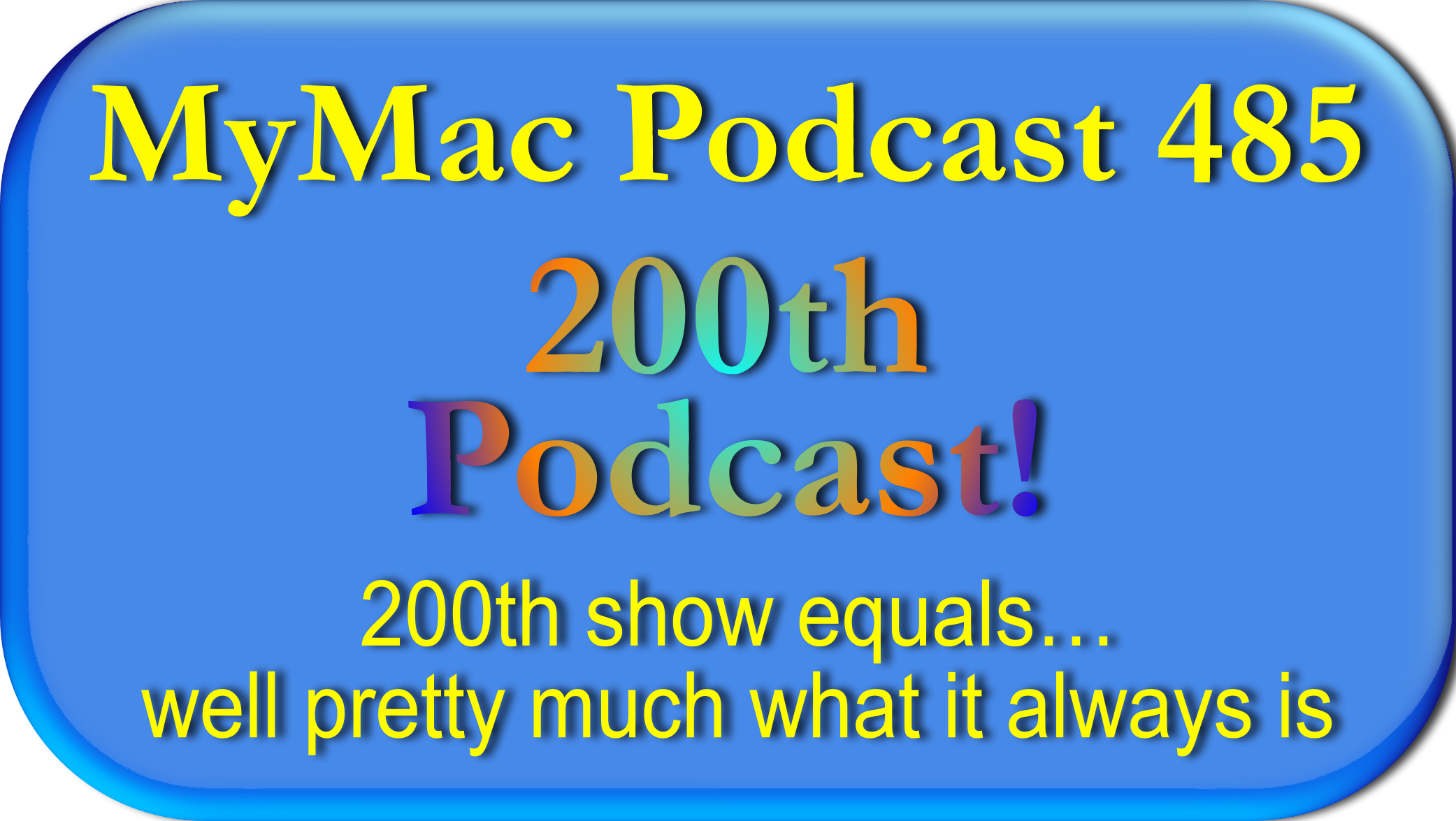 We reach our big 200th anniversary is which we do exactly what we do each week! YAY! We finish the interview with Larry O'Connor from OWC, answer some listener feedback, and generally have a good time. The bit at the end is X-Tra (snickt) long this week just because it was kinda goofy.
Download the show here
RSS Feed for your podcast app
Subscribe in iTunes
Links:
Guy's App Pick: Swift Publisher 3 by BeLight Software $14.99
Gaz's App Pick: Real Racing 3 Free
People's Pick:  Eric Stone likes Art Text 2. Was for sale half off on Cyber Monday but probably isn't anymore! WOO!