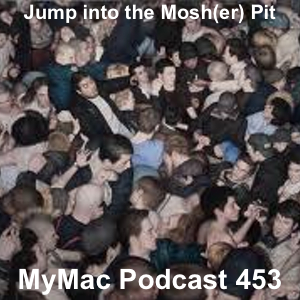 Download and listen here
Subscribe in iTunes
Listener Craig Mosher joins the GMen in a discussion of hardware and software for audio because if ANYONE needed advice for audio it's the GMen. Guy gets a bunch of new SoundBoard clips and makes everyone pay dearly for it. Also if you ever wanted to know what goes on between the segments for this podcast, THIS is the show you want to listen to.
Some links
To contact Craig about any audio work in the New York region
craigmosher@gmail.com
crownaudioproductions@gmail.com
crownaudioproductions.com
More Stuff:
Apple script to switch to the login screen: do shell script "/System/Library/CoreServices/Menu\\ Extras/User.menu/Contents/Resources/CGSession -suspend"
Terminal command to always show both system and user Library folders:
"chflags nohidden ~/Library/"
Links:
Guy's App Pick: FastScript by Red Sweater Software Free for up to 10 scripts only $15 if you need more
Gaz's App Pick: DM1 – The Drum Machine By Fingerlab $4.99 (£2.99)
Also available on the iPad also $4.99 (£2.99)
Also available on the iPhone also $1.99 (£1.49)
Craig's App Pick: DJ by Algoriddem Software
Alfred by Running with Crayons Ltd
People's Pick: From Clive Hammond it's iDropcopy!