Baller's Bag Sports Tech Basketball Backpack
Company:Â Kross Precision
$130 to $230
Guest review user report by Sean O'Neil, tech-savvy athlete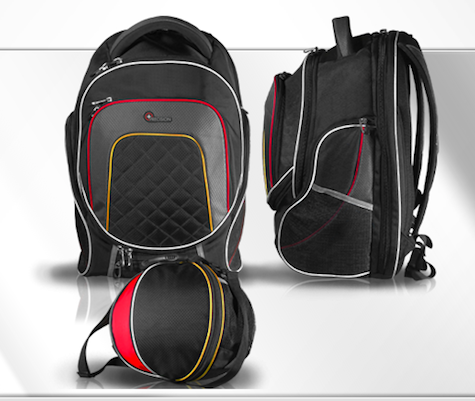 I really like this bag. I enjoy that it has so many pockets to carry things from my iPhone, keys, water bottle, notepads, laptop, shoes, and my basketball. I also appreciate how the inserts are there to help keep the bag from getting worn and torn and dirty from the ball after a few games out on the court.
This Baller's Bag is light so it doesn't add any extra weight to the items I have to carry. It feels really durable and strong from the material to the zippers down to the inside lining of the pack itself and the inserts. I'm very happy to have a versatile case that can be utilized for many — and I mean many different things. Plus it's nice to have products you trust to have been made from good quality materials.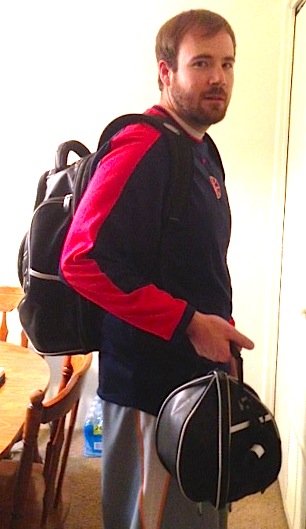 With the ball holder, if I just want to take my ball to the court I don't have to carry it in the backpack. I can just grab the ball bag and go. I like that it has a handle and strap on it which makes it for easy carrying. I also value that it has pockets on it to help carry keys, wallet, iPhone, and other accessories.
There are two inserts for shoes. That way I can carry my shoes without getting the bag dirty and it has room for each shoe instead of trying to cram them both into a bag. These inserts and ball holder definitely complete this bag in making it an awesome accessory to have when going out to play basketball.
Baller's Bag is good value for money. MyMac Review Rating is 9 out of 10.