RHA MA-350 Earphones
Company: RHA
Price: £29.95/$49.95
I love a bargain. And, as a Brit, I love British engineering. So when I get an opportunity to review a product that combines both I am always very intrigued. The product that piqued my interest is the MA-350 in-ear headphones from RHA, a specialist audio product manufacturer based in Glasgow, Scotland.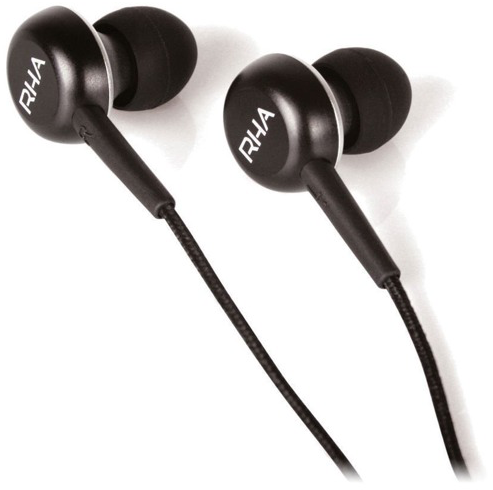 The MA-350s are pitched right in the middle of the most highly competitive part of the headphone market – above the cheapo mass-market offerings from the likes of Sony, JVC et al, but well below the rarefied costs of the high-end audiophile gear. Having said that, well-regarded brands such as Klipsch and Etymotic have entry-level products for not much more money – so how do they compete?
They certainly give a good first impression – the packaging is attractive, and is a proper cardboard box with no sign of wound-inducing blister packaging. The earphones come with three sizes of silicone tips and a fabric carry bag, and look and feel both well built and modern. The earphones are solid aluminium, with a two-tone anodised black and burnished metal finish, and the cords are fabric-wrapped for reduced tangling (which in my experience appears to work).
I favour in-ear designs for the ambient noise reduction they give you, and I have encountered some fine-sounding models both cheaper (like the impressive Monoprice 8320s) and more expensive (Etymotic ER6i) than the MA-350's price point. But I found myself blown away by the RHA earphones – they sound phenomenal.
Even at first listen, the fidelity of the soundstage presented is amazing. It's not just the breadth between punchy bass up to sweet clear trebles (though breadth is certainly there – these are not flat or lifeless at all), but the control and separation of frequncies is remarkable as well. On Coldplay's "Life in Technicolor II" (a track I have heard many times) I could hear harmonics from the mandolin part that I had never noticed before, even when the band are ramped up to full stadium rock levels towards the end of the song. The folk rock of Amy MacDonald allows the slide of her self-taught guitar chords to be heard, giving the music more of a live feel. Even dense layered tracks such as those of ELO on "Mr Blue Sky" have new depths, and classical music pieces are transformed by the separation of each orchestral section.
They do all of this without adding colour to the sound. Too many earphones try to engineer into their soundstage a clumsy focus on part of the mix – normally a stodgy thumping bassline. The MA350s instead choose to allow the performers and the sound mix to be passed on as intended. This can be a drawback with more pop-orientated music – I encountered a few tracks where the mix was so compressed for low quality playback over radios and cheap earbuds that the MA350s revealed some unpleasant harshness. Diving for the iPhone's equalisation settings allowed some remediation of the situation was my only recourse, but I can't really blame the earphones for such faults in the source material. This was an isolated problem with just a few songs, so is not indicative of a problem with RHA's design approach.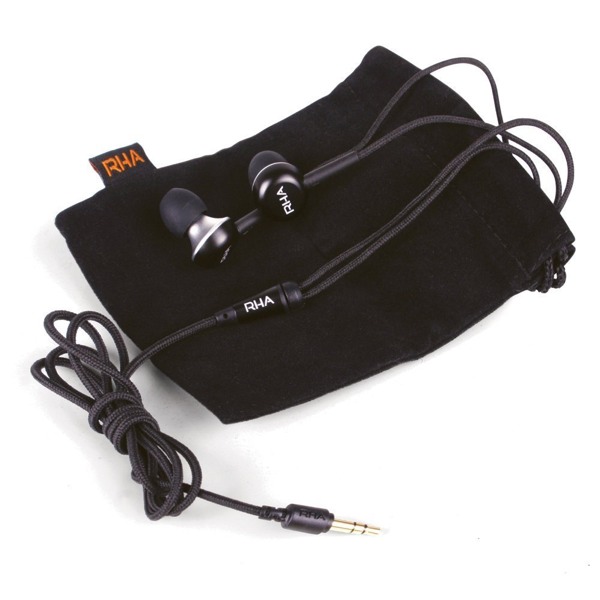 Such performance would be welcome at a price of $100 or more – but for half of that these are a no-brainer buy – you even get a massive three year warranty. If you like earphones you will not be disappointed, and RHA offer models for a little more that include a microphone for taking iPhone calls as well. I do not hesitate to give them our top rating.
MyMac Review Rating 10 out of 10