Powerbag Backpack By FUL
Company: FUL
Price: $139.99
Ever come across a time where you are out-and-about and bring your latest technology with you but the energy efficiency of that particular product drains carelessly throughout the day? The Powerbag backpack by FUL will have your "back" no doubt.
I have been using this Powerbag backpack day in and day out throughout my high school semester. It is equipped with a 3000mA battery that resides in a storage bay in the very front compartment. There are other options on the FUL site to upgrade your batter and swap it out for a much bigger 5000mA battery to get more usage out of your devices throughout several days.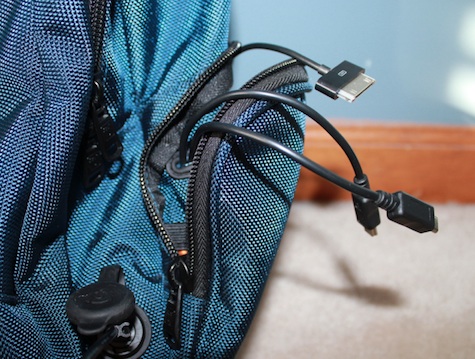 Connected to the battery bay are three types of cords: Micro USB, Mini USB, and a 30 Pin Apple charging port. (When using my Galaxy SIII to charge with the Micro USB I have found that it become loose and sometimes disconnects, but still charges the phone when connected.) These cables lead into a side pocket of the backpack that is able to maintain two devices up to about six inches in screen dimension, for example any iPod touch, or what I use, my Galaxy SIII. The enjoyment of the 3000mA battery doesn't just stop at those built in ports. A USB port is featured in the front pouch of the backpack right next to the 3000mA battery. The USB port puts out enough power to charge any type of tablet device.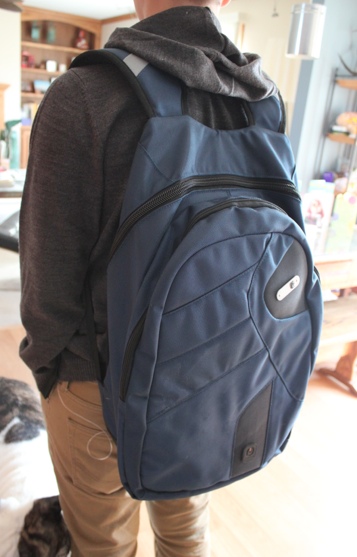 The backpack features more than just battery power. There are three large storage compartments. Starting from the front pouch to the back, the first compartment includes the 3000mA battery near the bottom of the back. There are three mini compartments inside of this first pouch that are able to hold anything from a camera to glasses cases.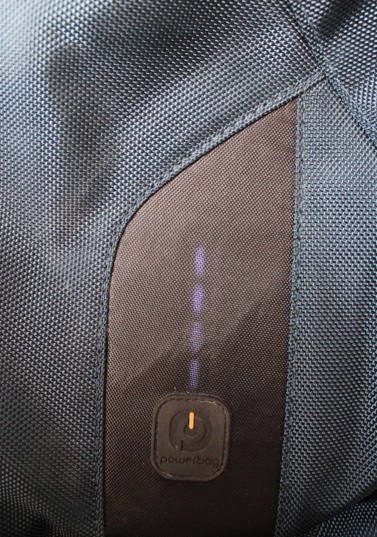 Right behind these pouches is another area where a small journal or notebook can be held securely by the velcro strap. Following this compartment is one of the main areas to store textbooks, notebooks, or whatever you are needing to carry around for the day. Lastly, behind this compartment is a hidden padded area where you are able to store a computer up to 17″.
The versatile and robust Powerbag backpack by FUL is able to keep your electronics charged and protected while also maintaining structure with its great design. You'll always know your electronics are safe and charged with its water resistant outer shell and re-charging port. My overall MyMac rating is a 8 out of 10.
The reason for this score is because I loved the backpack and I am still using it for my everyday charging when my batteries tend to bog down, but I have encountered problems when charging my Galaxy SIII with the Micro USB port. These problems were the issue of the charger becoming loose and falling out. Because the charger on my phone is located on the bottom, when I pull the phone out of the side compartment the cable is not long enough for me to pull the phone out correctly, and I can only do so by disconnecting the charger.