Commuter Series Case for iPhone
Company: Otterbox
Price: $34.95 USD
http://www.otterbox.com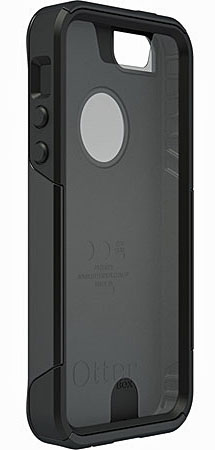 For those iPhone 5 owners who want to protect their iPhone but don't want to go to the ultimate level of protection afforded by the Otterbox Defender series, they should honestly consider the Commuter series instead.
Otterbox's Commuter case series offers a 2-layer protection capability that affords the iPhone 5 shock, drop and bump protection. Unlike the Defender series, the Commuter series starts with the ability to use the included self-adhesive screen protector to save the iPhone screen from scratches. If you decide to use the protector, your next step is to place your iPhone inside the silicone inner layer that wraps itself around your iPhone on the sides and back like a glove. The silicone shell offers impact protection. Next you place this into the polycarbonate outer shell that offers a sturdier protection for your iPhone.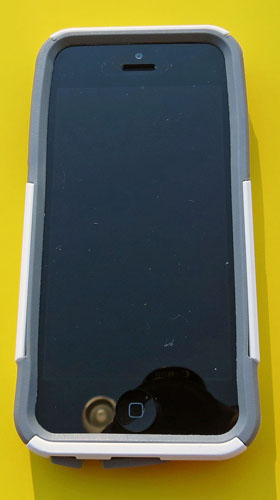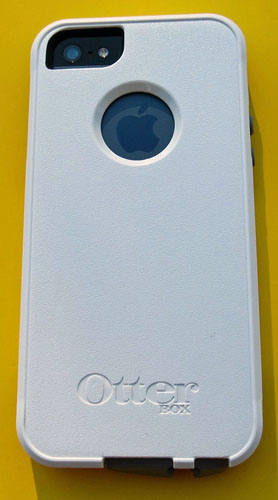 For those who want protection for their iPhone but don't want to feel overwhelmed, the nice thing about the Commuter series is that it is still light and thin enough to easily fit inside of your pants or coat pocket.  The case does exactly what it was designed to do, that being to protect your investment in your iPhone 5. As with the Defender series, the case does not afford waterproof protection to your iPhone.
The silicone layer covers the volume control buttons, the on/off switch, the headphone port and the lightning connector port. Control of the volume buttons is easy, no interference by the silicone. The lightning port and headphone port access is the same as in the Defender series; pull the cover down and insert the connector. The mute switch is readily access as there is no cover over it, the same with the speakers on the bottom of the case. There is no interference by the case on either camera, front or rear.
Stylish, well designed and cost that is reasonable for any iPhone owner to afford to purchase. Variety of color is also a plus with the Commuter case as it comes in Black, Black/Green, Black/Red, White/Grey, Blue/Black, Purple/Black, Aqua Blue/Black and Pink/White.
Specifications:
Weight: 1.32 oz / 37.3 g
Dimensions: 5.12 in x 2.57 in x 0.56 in / 129.7 mm x 65.3 mm x 14.1 mm
All in all,  I give the Otterbox Commuter Series case for the iPhone 5 a My Mac rating of 9 out of a possible 10.