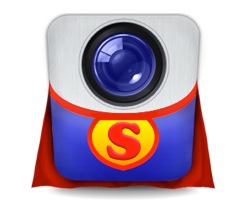 Snapheal
$19.99 (Currently on sale at $7.99)
www.snapheal.com or Mac App Store link
One of the coolest features that has been in Photoshop since CS5 is the content-aware fill, which (when it works perfectly) lets you seamlessly remove something from a photo with very little effort. The problem with Photoshop for most people is the price. This is where Snapheal comes in. It give you a content-aware like functionality and more in a program that is much cheaper than Photoshop, and it works great!
Not only does Snapheal work great it is very easy to use. When you open the program you are presented with a window to import a photograph. You can drag and drop a file right onto that window, load a photo, or you can import from iPhoto from within the program.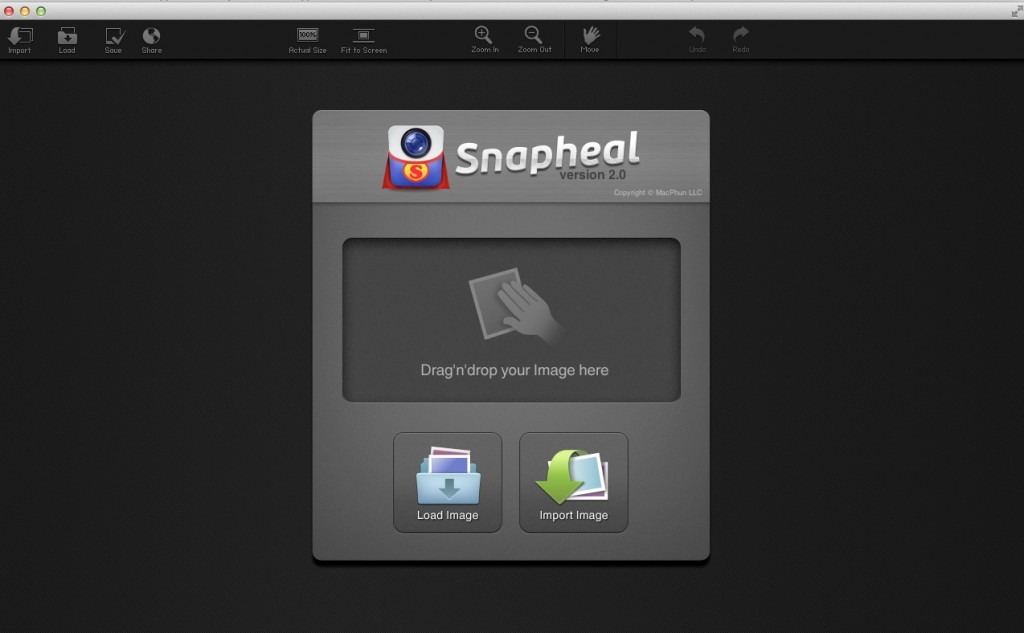 Once your photo is in the program you can start using the tools in Snapheal which are organized into 5 categories. First on the list is "Erase." Erase is a group of tools that gives you the content-aware type of tools. You can easily remove an unwanted object from a photo just by painting on top of it. In my tests the results were great. Of course, depending on what you are removing and what is around will effect the results, but Snapheal has a nice variation of tools that help get the best results. Look closely at the before and after photos below. The second photo has a trashcan missing. Would you have known if I didn't tell you?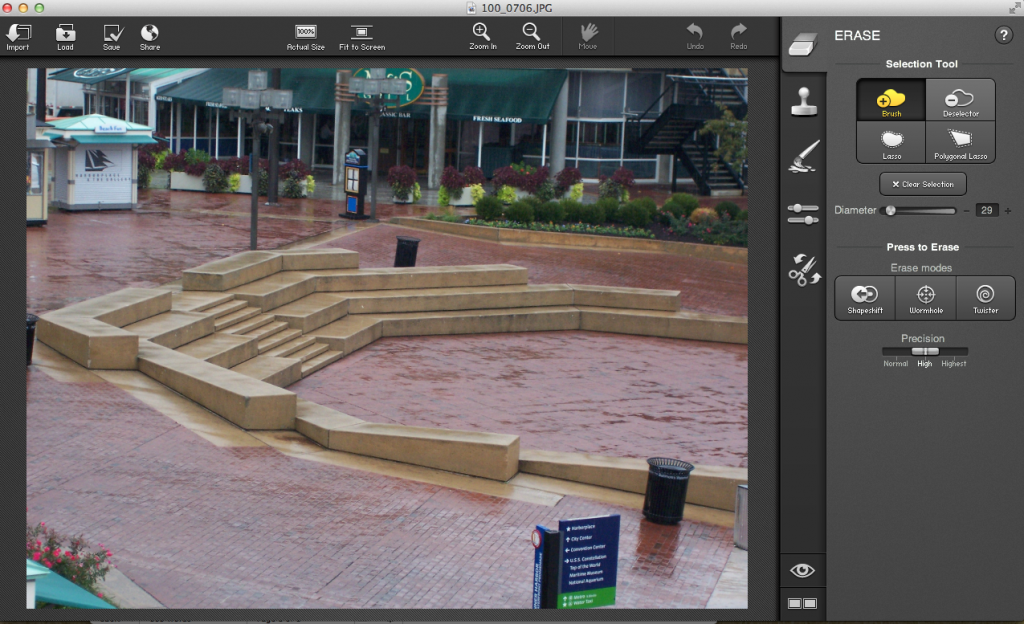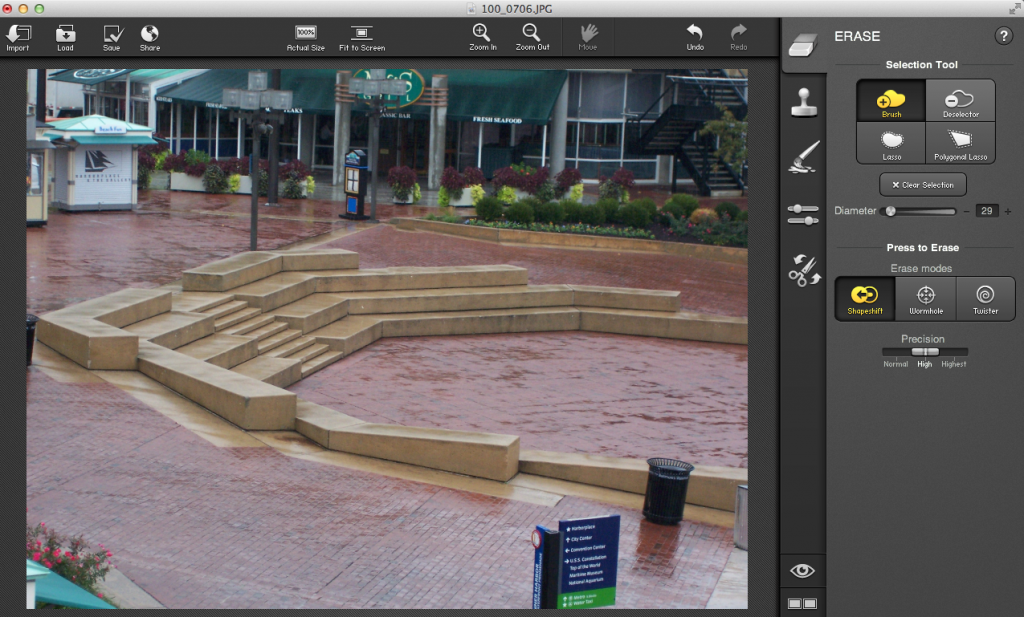 Next up is "Clone & Stamp." This is just like the clone tool in Photoshop. The tool lets you "clone" part of your photo and paint it in another part of the photo without have to cut and paste, When done correctly you can get a seamless effect.
The next two categories are pretty similar and add traditional photo editing tools to Snapheal. Retouch lets you adjust exposure, saturation, etc. However, you brush the effect onto the photo. This is a great tool and allows you to selectively adjust parts of your photo. The one thing I really like is that you can paint an area and then play with the controls and adjust the area after painting the effect. The "Adjust" panel is essentially the same type of tools, but they effect the entire image. I also really liked that the adjustments happened live, as you moved the sliders.
Finally, you have the "Transform" tools which let you flip, rotate, and crop your photos.
As I said earlier, Snapheal works great and I was really impressed with the results.
Now, there is one extra "bonus" that goes with Snapheal, and I have never seen anything like this in a program before. Snapheal gives you access to a website called Snapjam. On Snapjam you get access to deals like the types of deals you might find at Groupon.com or Eversave or the numerous other deal sites. In the brief time I had access I saw iPad case deals that were pretty good.
So if I was you I would buy Snapheal while it is still $7.99. At $19.99 it is a great price, at $7.99 it is a steal.
MyMac.com rating 9 out of 10