Adobe InDesign Creative Suite 6 Product Manager Kiyo Toma explains how the new version improves upon the old, and how it ties into Creative Cloud.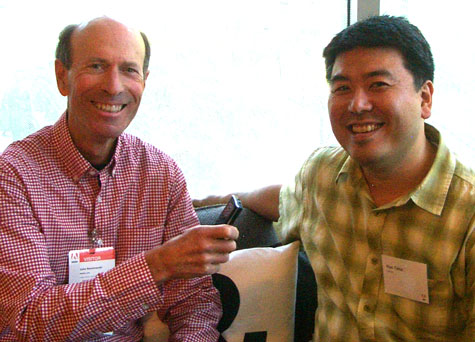 Please listen to both parts, for a total time of nine minutes.
You may need to click on the interview links again, if a new window opens when you click on the links below.
KIYO TOMA IN DESIGN INTERVIEW 1
KIYO TOMA IN DESIGN INTERVIEW 2