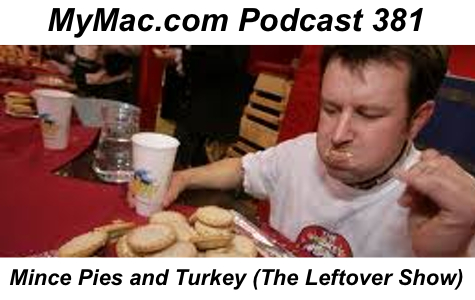 Download and listen here
Subscribe in iTunes
More about you the listeners this week than about any news from the Mac scene. We talk about buying used Macs (kinda), the state of Radio (not really), and how to waste a perfectly good beer (OK that we did do). QuickTime gets some attention as a fast video editor and a good discussion on what we'll do on future shows goes on (say what?). All in all, a weird time is had by all but what ELSE did you expect just after Christmas?
Some link
Tweetdeck by Twitter Free
QuickTime X by Apple
The Music:
Fresh Body Shop – Tasteless
Nightwalker – Negativa
Please visit and check out the artists that supply great music to our podcast!
Contact info: Drop us a line and let us know you want to be on the show. Gaz and Guy on Twitter, guy@mymac.com and gaz@mymac.com, or our Skype direct number 703-436-9501. Also go into iTunes and leave some feedback. Also don't forget our FaceBook Page!