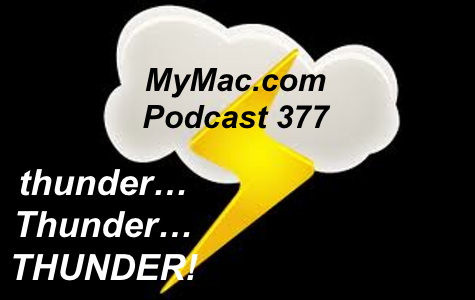 Download and listen here
Subscribe in iTunes
Oh those GMen! This show has a punk rock version of the Banana Splits theme, what to eat in Hell, and how Tom Schmidt now has to pay for Mark Greentree and Gaz to fly to Macworld to give us lessons on how to speak like an Aussie! Thunderbolt boots your Mac? Why that could be a good thing and just how well did Apple do on Black Friday and Cyber Monday?
Some links:
OLD News of the weird ()
Extraction: Project Outbreak from Chillango .99
iOS and Mac pick Swackett from Swackett.com
The Music:
b-SHAKE – Our Future Begins Here
Daniel Bautista – Music For A Film
Please visit and check out the artists that supply great music to our podcast!
The Limerick:
Courtesy of the Mad Kane website.
Contact info: Drop us a line and let us know you want to be on the show. Gaz and Guy on Twitter, guy@mymac.com and gaz@mymac.com, or our Skype direct number 703-436-9501. Also go into iTunes and leave some feedback. Also don't forget our FaceBook Page!