Customized iCase
Company: Powis
Prices $79.95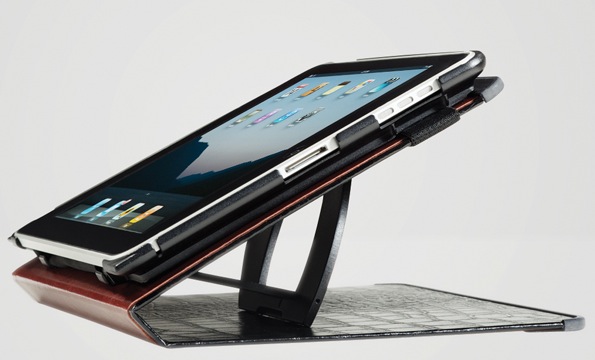 In December of 2010 I had the pleasure of review the Powis iCase for the iPad. I loved the case, and still think it is one of the best and nicest iPad cases I have tried. I was recently given the opportunity to try their new customization option for the cases. This allows you to upload your own photo to their site and have it printed on the front of the iPad case itself. What did I think? Read on.
Before I get to the actual quality of the printed case, I am going to talk about the process. The process was very simple. I chose the "Design Your Own" option on the website where I was redirected to the design page. Here you can pick a base pattern and upload your photo. If you are covering the entire case with your photo there is not need to pick a pattern, but you might want to just have the photo printed smaller on the front of the case. In this event, you will want to choose the background that surrounds your photo.
Once you upload your photo you resize it and move it to the spot you want it to be on your case. You can also add text to the front/back of the case. You choose iPad 1 or iPad 2 and move on and pay.
The process is very simple.
For my case I chose a picture of my son swimming underwater. It is more abstract than a standard photo, but I thought it would look cool on the case. Unfortunately, the printing results were not what I expected, and were rather disappointing. While the image quality was OK, the color was not. The printing was very muddy and dull. My original photo had very bright colors (mostly blues) and this did not translate onto the case.
Below you can see a section of the case with a printed photo of the file I used on top of it. While not the same as seeing it in person, I think you can see the color difference between the two.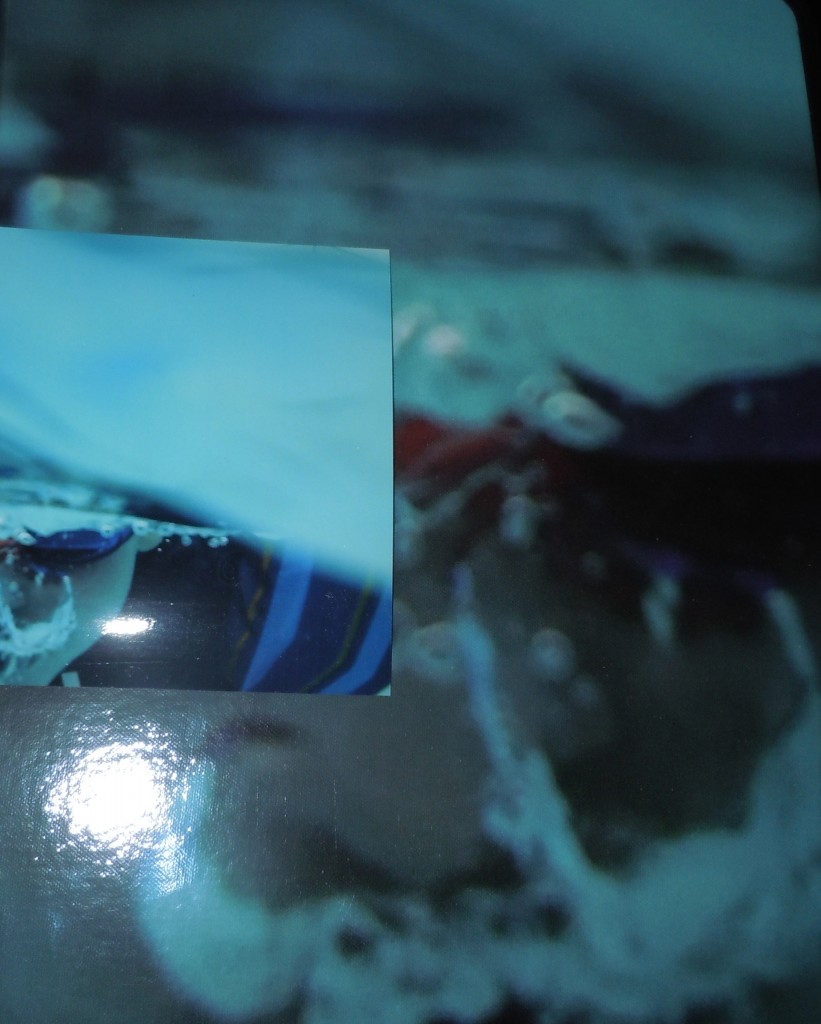 You might argue that I enlarged the image a lot larger than the print from my computer, but I have made the picture a lot larger on a print without color problems.
Unfortunately, the "Design Your Own" case did not prove to be as exciting ad great as the case itself. I still recommend the case if you are in the market for an iPad case, but I cannot recommend the "Design Your Own" feature. It is a great idea, but the results were not so great.
MyMac.com Rating: 4 out of 10