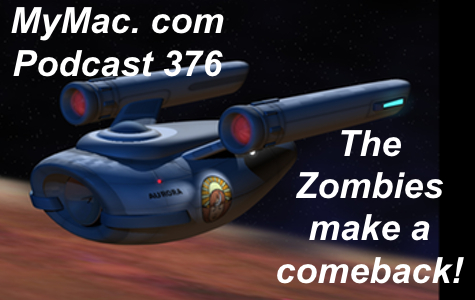 Download and listen here
Subscribe in iTunes
Stoplight Network goes LIVE for the MyMac Podcast in this episode. Guy gets an iPhone 4S and has syncing problems not resolved without goats, Zombie games make a splash in a big way, why big PC makers are getting out of the tablet business, and Tim Vining creator, animator of Star Trek: Aurora comes on the show to talk about how he did an hour long fully animated Star Trek show in ONLY six years!
Some links:
Star Trek: Aurora
Scotch Tape X-Rays
DeathSpank: Thongs of Virtue by Hothead Games $9.99
Flight Control by Firemint
Naturalpoint Optitrack Motion Control System $4999Â 
The Music:
Fresh Body Shop: Bring Me Down
d-rock: d-rock
Please visit and check out the artists that supply great music to our podcast!
Contact info: Drop us a line and let us know you want to be on the show. Gaz and Guy on Twitter, guy@mymac.com and gaz@mymac.com, or our Skype direct number 703-436-9501. Also go into iTunes and leave some feedback. Also don't forget our FaceBook Page!