PictureParty Travel, Holidays, and Milestones 
App Developer: PROSOFT Engineering, Inc.
Versions Reviewed: 1.0
License: US$1.99 each
PictureParty is a series of three apps for your iPhone. It allows you to create intriguing photo sideshows of that family holiday, birthday party, or your memories of Halloween.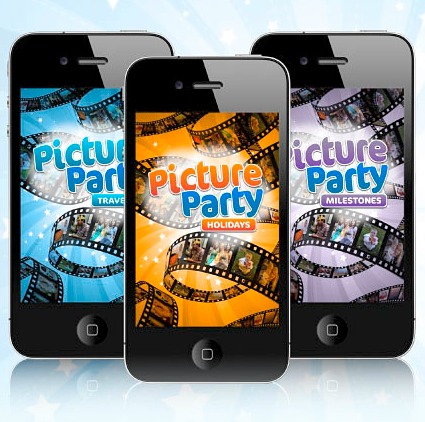 If you enjoy showing photographs to family and friends, but find them running out the door at the thought of a slideshow night, then this app may be for you.
You will find each app performs the same way with the key differences being the variety of preset themes.
PictureParty Travel contains general travel, cruise, European trip, safari, summer vacation, trip to Asia, trip to South America, trip to US, and wine tasting themes.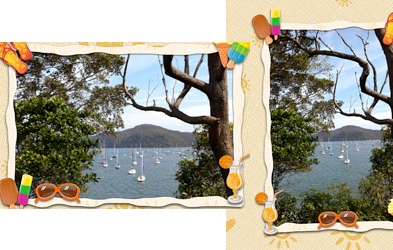 PictureParty Holidays contains 4th of July, Easter, Father's Day, Halloween, New Year, Mother's Day, Thanksgiving, Valentine's Day, and Christmas themes.
PictureParty Milestones contains anniversary, birthday, engagement, first house, graduation, new baby boy, new baby girl, retirement, and wedding themes.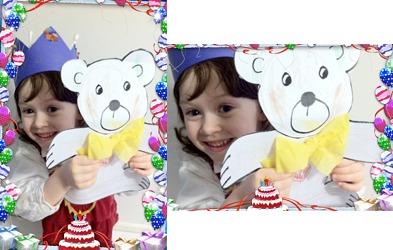 Selecting a series of photographs from your camera roll to add to your slideshow couldn't be easier. Users can select as few as two or three, or the entire camera roll. You will need to have Location Services turned on in order to access your camera roll. This is a limitation imposed by Apple. After discussing this with the app developer it was made clear that this is a reluctant choice as it was the only way to allow selection of multiple photographs.
Themes are varied and visually appealing, and do not distract from the presentation of your photographs. Each theme is available in both landscape and portrait modes to complement the orientation of your photographs.
Each theme has its own preset soundtrack. Users can also select any song from the music app on the iPhone. If you wish you can simply select no soundtrack.
The speed of the slideshow is controlled by a speed indicator. Using this you can change from 0.5x speed to a 2x speed.
The themes and associated soundtracks for the most part are appropriate and adequate. One area I would like to see the developer address in future editions is the ability to add titles to the slideshow in order to add a small description about the event. It would also be nice to be able to create your own templates from a series of preset tools and clip art.
Also missing is the ability to present the slideshow on the AppleTV via AirPlay. Social networking, emailing, and general exporting of slideshows would also be a welcome addition to expand the apps.
At the price of US$1.99 for each app I feel it is a little high for the current functionality. I would certainly welcome a reasonably priced combination app with all three rolled into one.
For a version one app the developer has done a fine job and through the inclusion of a few new features this series of apps will be a very welcome addition to anyone's app library. Therefore I am awarding this app series a MyMac review rating of 7 out of 10.