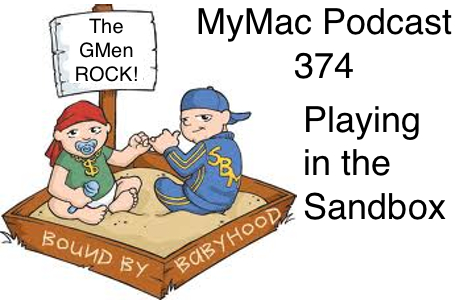 Download and listen to the show here
Subscribe in iTunes

Gaz and Guy take a short trip back to their childhood to push silicate crystals around…what? OH! Not THAT kind of Sandbox, but the kind that keeps bad stuff out at the potential cost of keeping good stuff out too. The GMen have at least one idea as to why those Birds seem to be so angry. Gaz gets all Zombiefied while throwing his (paper) weight around and Rich Lefko wants to start a petition to bring back the "Save As" command to OS X Lion. Guy's chair breaks in the middle of a segment which makes him sad.
Some links:
Birds are bitter
Ugliest paperweight EVER!
Tomb Raider II by Aspyr $7.99
The Creeps by Super Squawk Software $1.99
Contact info: Drop us a line and let us know you want to be on the show. Gaz and Guy on Twitter, guy@mymac.com and gaz@mymac.com, or our Skype direct number 703-436-9501. Also go into iTunes and leave some feedback. Also don't forget our FaceBook Page!