Turbo.264 HD
Company: Elgato
Version: 1.2
Requires: 512 MB of RAM, Mac OS X 10.5.8 or later, QuickTime 7.6 or later
Price: $49.99
Mac App Store link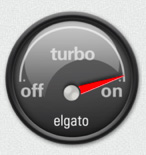 Turbo.264 HD Software Edition is a simple application that can convert almost any type of video on your Mac to a high quality H.264 file in standard or HD format. The resulting video can be played on iPod, iPhone, Apple TV, Sony PSP, or sent to YouTube.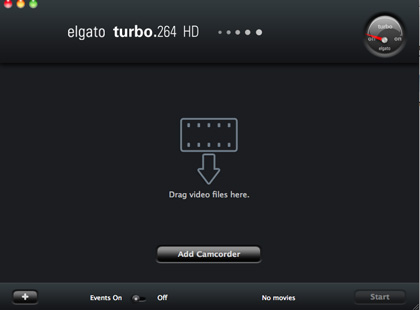 The Turbo.264 interface is intuitive and easy to use. Just drag a video onto the application, or use the plus sign or File menu to add videos. Next, choose the format for conversion, then click the Start button. Clicking the Edit button opens a settings window, which allows users to exercise even greater control over the final output. Encoded videos are automatically saved to iTunes for easy syncing, unless the destination is changed in the preferences.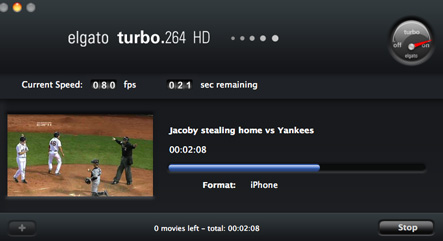 At this point, you might be thinking why spend $50 on software when you can use Handbrake at no cost? Good question. Some people question the legality of using Handbrake to convert videos. Handbrake can also be a little confusing to use. (For more information on Handbrake, click here.)
What also makes Turbo.264 HD different from Handbrake:
• ability to edit videos within the application
• edit HD camcorder clips without converting them first
• send videos directly to YouTube
• change artwork and metadata on videos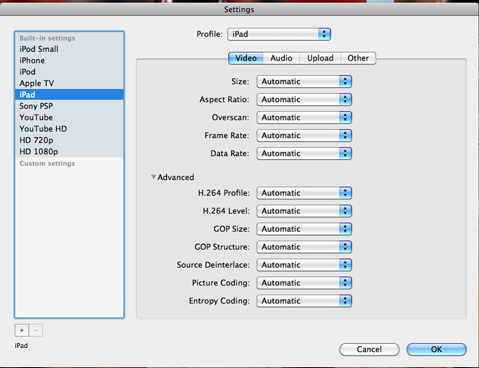 I don't own an HD digital camcorder, but I do have a Flip Video camera. Turbo.264 HD recognized my Flip camera immediately. All the videos uploaded to the application, where I was then able to edit and convert. Easy peasey. It didn't recognize videos on my digital camera or iPhone. Those had to be uploaded to iPhoto and then dragged into Turbo.264 HD. The .avi movies looked great after conversion.
Turbo.264 HD claims to convert videos much faster than other converters. I did not find this to be the case, with one exception. In my very unofficial testing, a 5:27 minute video took 2:42 minutes to convert to iPad format with Turbo.264 HD, but only 2:15 minutes with Handbrake. Most conversions took roughly the same amount of time using Turbo.264 HD and Handbrake, with Handbrake having the slight speed advantage.
However, Flash video conversion screamed with Turbo.264 HD. A 9:57 minute video took Handbrake 4:21 minutes to convert, while Turbo.264 HD only needed 1:17 minutes. Similarly, a 1:06 minute video was converted in 25 seconds with Turbo.264 HD. Handbrake chugged along at 1:47 minutes. It seems Turbo.264 HD really flies with Flash conversion.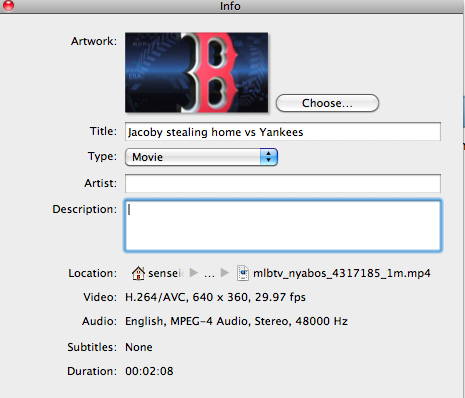 To convert .wmv videos you'll need the pro version of Flip4Mac. Otherwise, the videos convert but with a Flip4Mac watermark across the entire video. This didn't happen using Handbrake.
iMovie '09 or QuickTime Player Pro can take advantage of Turbo.264 HD to accelerate exports. iMovie '11 isn't currently supported; check the Turbo.264 HD web site for future updates.
Bottom line: for casual users or people who infrequently convert videos, Handbrake is fine. If you consider yourself a power user, or have a lot of videos to convert and want to make it a super easy process, take a look at Turbo.264 HD.
MyMac.com review rating: 7 out of 10.