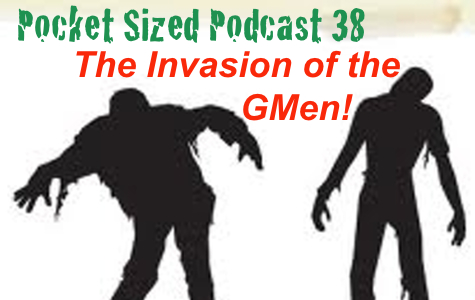 Download & Listen Here
Subscribe in iTunes
It's a week of MyMac.com Podcast tomfoolery as many of the shows switch hosts! The Pocket-Sized Podcast was fortunate enough (though that should be taken with a grain of salt) to get Gaz and Guy, the GMen from the MyMac.com Podcast to cover his duties. For some reason, Guy talked about Sharepoint a Microsoft program, while Gaz being more sensible (another grain of salt is required here) talked about his new iPhone 4S. Samsung's Dutch patent trolling got a bit of a talking to and just why the EU thinks that carrying two cables for iOS devices is better than one baffles them both. Guy knows why most Android devices will never be updated and both GMen are a little perplexed by the change in the name of the Macworld Expo to iWorld.
Some links:
http://ec.europa.eu/enterprise/newsroom/cf/itemlongdetail.cfm?item_id=3241
http://store.apple.com/uk/product/MD099ZM/A
JetPack JoyRide…an iOS game from Halfbrick Studios is FREE!
Contact info: Drop us a line and let us know you want to be on the show. Gaz and Guy on Twitter, guy@mymac.com and gaz@mymac.com, or our Skype direct number 703-436-9501. Also go into iTunes and leave some feedback. Also don't forget our FaceBook Page!