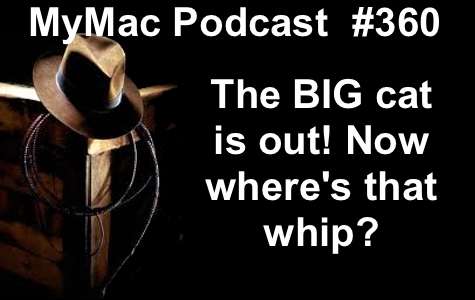 Download & Listen to the show here, and subscribe in iTunes
Guy and Gaz attempt to do the impossible! Which is record a podcast with no working software on Guy's computer. Fortunately Gaz hasn't upgraded to Lion on his production machine (like Guy did and shouldn't have) so they recorded from his computer. Guy feels ashamed (sad Guy face). Reggie Ashworth maker of AppDelete and VidConvert comes on the show from the Philippines making this a truly world-wide affair! LOT'S of feedback from our great listeners and they talk a bit about the new gear from Apple, getting Lion (whether you should or not is open for debate) on your Mac and a few of the problems that we had.
App Picks:
DeathSpank from HotHead Software $8.99
iStudiez Pro from iStudiez Team $2.99
Contact info: Drop us a line and let us know you want to be on the show. Gaz and Guy on Twitter, guy@mymac.com and gaz@mymac.com, or our Skype direct number 703-436-9501. Also go into iTunes and leave some feedback. Also don't forget our FaceBook Page!