Otterbox Latch for the iPad 1
Company: Otterbox
Price: $ 49.95 USD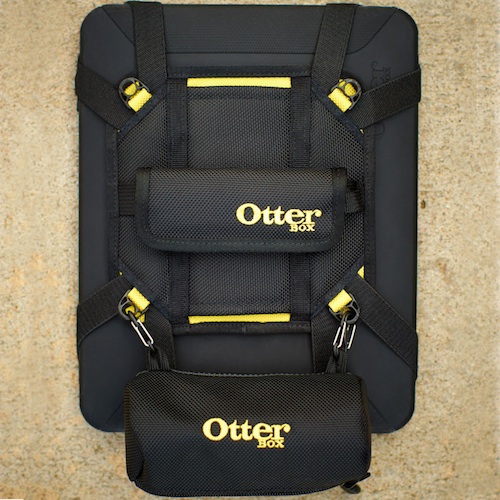 Otterbox is no slouch in making accessories for iPads, iPhones, and iPods. I've been using an Otterbox Defender case on my original iPad ever since I wrote a review about it last summer. It's an amazing case, so when I saw that Otterbox recently released the Latch, an accessory that adds even further levels of functionality to your Otterbox Defender or Commuter cases, I knew I had to take a look at it for our MyMac.com readers.
The Latch is an accessory made of what looks like Cordura Nylon that can be strapped onto the back of your Otterbox encased iPad. It comes in one color at this time — black. Elastic bands strap onto the corners of your iPad, holding the Latch securely in place on the iPad's back side. A well padded handle built into the Latch allows you to hold your iPad in one hand without fear of dropping it.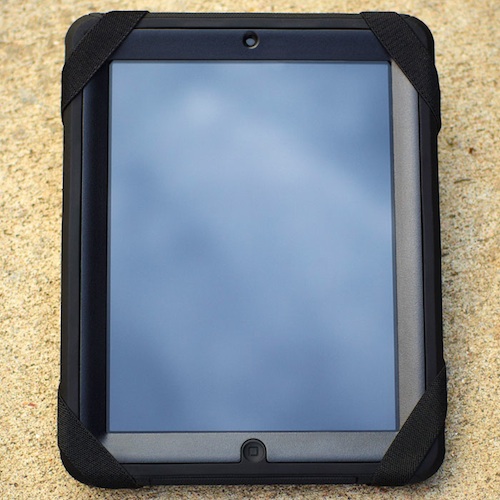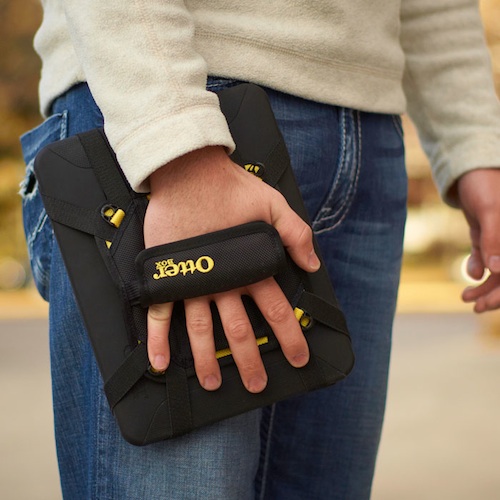 The handle in and of itself is a great feature, but Otterbox also provides a small nylon satchel filled with other surprising accessories to help make using your iPad just a bit more convenient.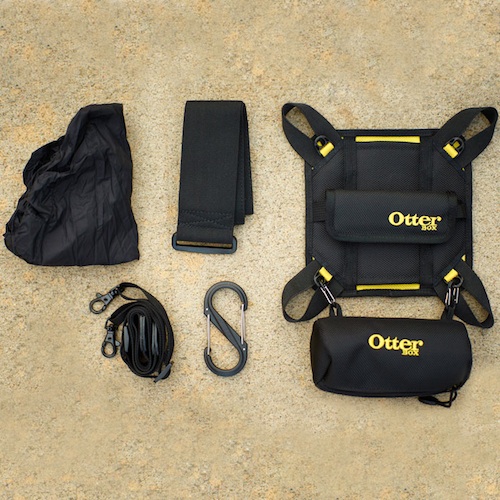 A nylon strap equipped with heavy-duty metal clips can be used in several ways. You can clip it to any two of the four D-rings on the Latch to make an impromptu shoulder strap to carry your iPad like a purse or satchel bag. Need to sit down and type on your iPad, but there's no place to sit down? No problem. Just throw the strap around your neck and prop the iPad against your chest. It's a surprisingly secure way to hold your iPad.
It's actually a pretty nice way to read on your iPad because you don't tire from holding your iPad for long periods of time, a common complaint about reading on the device. To my dismay, I was told by my family that I look nerdy when using the strap in this manner.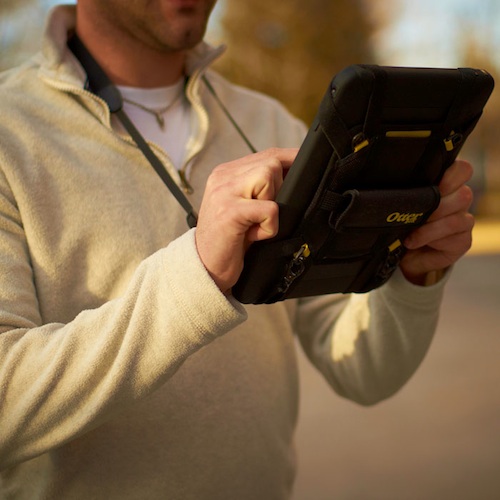 A rain bonnet is also included in the accessory bag. It looks like a black version of the one my grandmother wears. As weird as it may seem, it does a great job of covering your iPad, keeping rain and dirt away from its screen. It's useful when transporting the iPad in your vehicle and you don't want that amazing screen marred up in any way.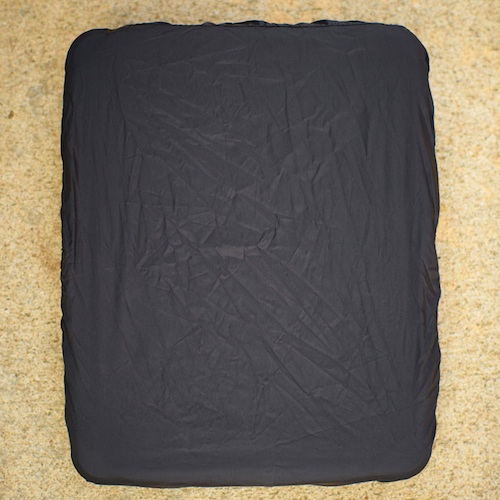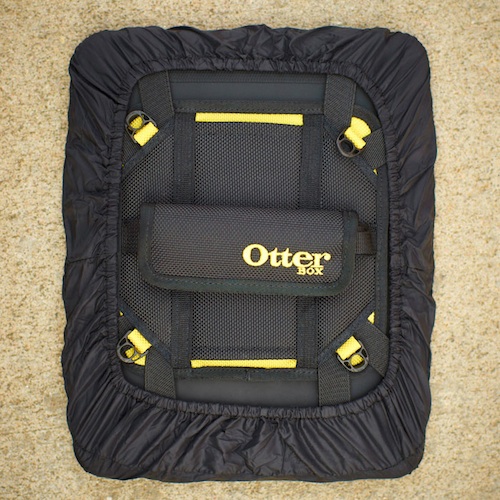 There is also a large spring-loaded S-hook/clip included with the Latch. I haven't used it much, but it can be used to hang the iPad by the strap in a pinch.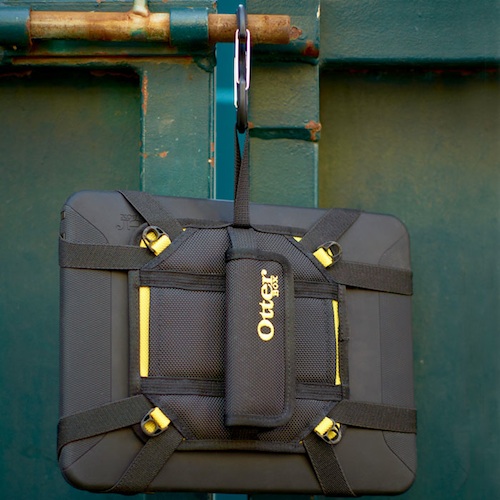 A wide nylon elastic strap is the final addition to the Latch's accessories. This Velcro strap threads through the Latch's main piece, making it handy to strap to your thigh or to the back of a headrest in your vehicle. I used it in our minivan recently on a long trip and it worked great to keep our son Sam entertained.
Sam is eleven years old and had trouble strapping it to the headrest himself, but I had no problem doing so when he asked me for some assistance. Sam told me that he had trouble plugging in his earbuds because the Latch's straps on the iPad's corners cover the headphone jack. They slide out of the way easily, so it wasn't a big deal in the end.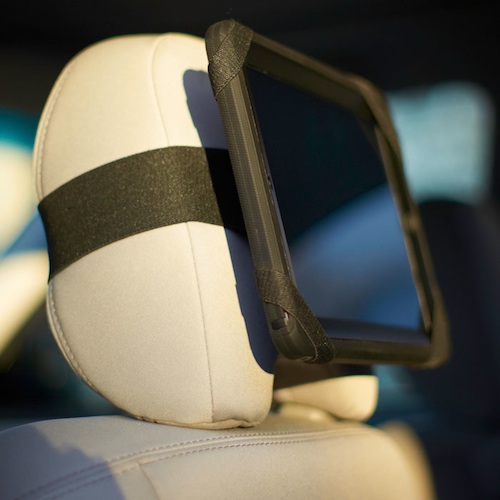 Although the Latch is a bit on the pricey side for what it appears to be at first glance, its myriad of uses more than makes up for it. If you're looking for a way to make holding your iPad for long periods of time less fatiguing, the Latch will fit the bill very nicely.
MyMac.com Review Rating: 8 out of 10