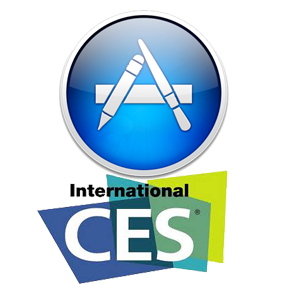 Download this episode here, and subscribe for FREE in iTunes
Tim and David discuss the disappointment and general confusion that is CES. Meanwhile, Apple has launched the Mac App Store, and with only twenty-four hours into it, our hosts have some opinions! Finally, big Macworld Expo plans that will see TechFan and MyMac Podcasts joining forces to bring you both coverage, and a chance to see us live on stage during the expo!
See Tim Robertson and Guy Serle LIVE!
Macworld Expo 2011
Saturday, January 29th
12:00PM – 12:55PM
Macworld Live Stage – Booth 752
1-801-938-5559