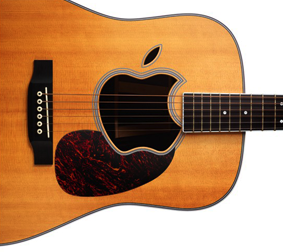 Listen to the show here!

Guy's the REAL old timer, while Gaz gently guides him through the 21st century with new technology. We have Neil Worton as a Listener invite as we go over all the big announcements for the September 1st Apple event. New iPods, iOS updates, iTunes 10, and a twist on an old hobby made for a pretty exciting presentation! Neil and Guy tried watching it on their iPads while out and about, but apparently 3G connectivity isn't the best solution for a video streaming event' who knew?
Contact info: Want to be on the show as a listener invite yourself? It's as easy as falling off a log if you're so inclined to stand on things like that. Gaz and Guy on Twitter, guy@mymac.com and gaz@mymac.com, feedback@mymac.com, or our Skype direct number 703-436-9501.