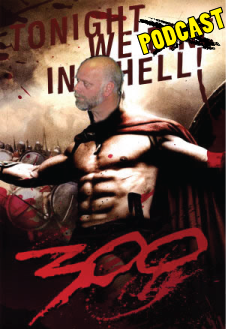 Listen to the show here!
We finally get to our 300th show! It's a trip through the past as Guy talks about the long strange journey that led him to the MyMac.com podcast. Congratulatory messages from a whole bunch of people and we announce the winners of the 300th Podcast Contest! We get our first two callers on the Skype number (703-436-9501) and Gaz talks about sharing apps and folders on multiple devices and iTunes accounts.
Links:
iPhotoManager
The 300th MyMac.com podcast is OVER! Stay tuned for possibly more contests in the future but if you didn't enter , you already missed this one. Thanks again to our fantastic sponsors.
MacAlly
Smile on my Mac
ProSoft Engineering
JoeSoft
NoodleSoft
Reggie Ashworth
Boinx Software
St Claire Software
Westone
Contact info: Gazmaz and Guy on Twitter, guy@mymac.com and gaz@mymac.com, feedback@mymac.com, or our Skype direct number 703-436-9501