iPad 3G Data Plan Reality Check – Commentary by Elisa Pacelli, David Weeks, and Roger Born
Editor's comments in italics, by John Nemo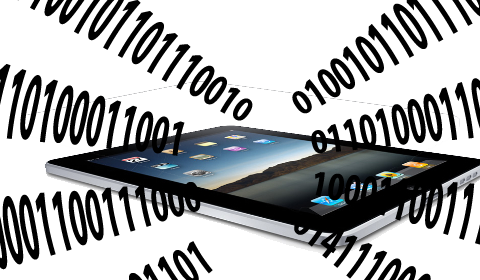 Elisa, David, Roger and I discussed the dollar value of the AT&T/Apple 3G iPad data plan. Both the $15 and $30 monthly plans appear to be good value, from my perspective as a non-owner of an iPhone. I asked them to develop their comments into brief essays. We welcome your rebuttal in our Article Discussion area below Roger's remarks.

Elisa Pacelli writes:
There's been a lot of chatter about the iPad in the last few months.
Lately, the talk is focused on the cost of the AT&T 3G data plan. Many people are up in arms about having to spend an additional $15 or $30 a
month for 3G access, yet these same people are leaving out one very important point: you don't need to sign a contract for 3G.
AT&T offers two data plans for your 3G iPad: the $14.99/month plan gives you 250MB of data, or unlimited data for $29.99/month. Whichever you choose, you commit on a month to month basis. No contracts to sign. No long-term commitment. If you're traveling to an area that doesn't have Wi-Fi, but does have 3G coverage, pay for that month, then cancel. Sign up again when you need it, whenever that might be.
"But, Dear Writer," you are saying, "the 3G iPad costs more than the Wi-Fi version. I don't want to spend all this money." Yes, it does
cost more. The Wi-Fi  iPad starts at $499 for 16GB of storage to $699 for 64GB. Add $130 to those prices for Wi-Fi plus 3G. But don't add a
monthly service plan like you would for the iPhone – you don't have to. I keep repeating this point, because it seems to get lost in the shuffle. 3G service is optional and activated on a monthly "only when I need it" basis.
So why bother getting a 3G iPad if you're not going to consistently use the 3G feature? That's a personal decision. Everyone has their own reasons for buying an iPad. For me, Wi-Fi would be enough. I could use my iPhone when Wi-Fi wasn't available. For others, 3G is essential. They can't risk not being connected. And that's okay.
Bottom line: paying for a 3G data plan will cost users either fifty cents or one dollar a day, depending on the plan chosen. Fifty cents or one dollar to be always connected to the Internet, email, music, friends, and family. Fifty cents or one dollar to get things done. 3G is not right for everyone, but if it's right for you, is it worth up to one dollar a day?

David Weeks continues:
While I've watched the iPad phenomenon grow to mythic proportions, I've been able to keep my credit card unscathed. So far. But as someone who would use an iPad away from Wi-Fi, I've kept an ear to the ground to stay abreast of the news about 3G costs.
The bad news is that, if you own an iPhone, don't plan on sharing your iPhone plan. It's a cellphone-cum-data plan, and the iPad is just data, and never the twain shall meet. Also, Apple has nixed the ability to tether your iPhone to your iPad. Of course, AT&T hasn't even gotten around to getting their network ready for tethering, so the whole question is moot (not mute).
If you're bound and determined to avoid paying for iPad data on top of your iPhone plan, I have one word for you. Jailbreak.
The good news is that you can pay as you go, on a month-to-month (actually a 30-day period) basis. You can sign up for 250 MB per month for $14.99. If you need more data, you can get unlimited data for $29.99 per month.
I'd recommend trying 250 MB first, and seeing what your consumption rate is. If you plan to watch Netflix over 3G, forget 250 MB, and go right to all-you-can-eat. According to TidBITS, you can chew up 250 MB with Netflix in an hour.
While this is a month-to-month arrangement, be aware either plan automatically renews each month, but you can cancel at any time. You're not on a contract, but you do need to remember to cancel.
There are a few other points of interest:
If you are on the 250 MB plan, unused minutes don't roll over; it's "use it or lose it."
Subscribers to the 250 MB plan will get a notice from AT&T when your usage approached 250 MB. You can then upgrade to unlimited.
Most wireless data plans are outrageously priced, with high costs and low data limits. The current AT&T pricing and lack of a long-term contract is a breath of fresh air. I hope AT&T's iPad data pricing spreads around the industry.

Note from Nemo:
Here is a Macworld follow-up article to the TidBITS article, on how to get the most from a $15/month data plan. I don't know about you, but my time spent tweaking and scrimping 3G data settings is worth more than fifty cents extra per day. The iPad is impressive, but most owners are recreational users of it. Not many people truly need one, not yet.

Roger Born concludes with praise, and perspective on 3G:
What I want to address about the iPad is that it is such an awesome device for the very young and the very old. How amazing it was yesterday to watch a five year old girl, the granddaughter of one of my friends, glow with delight when she sat with the iPad on her lap.
I had locked the rotation of the screen, and opened Toy Story, the children's read-along book, for her to look at. She needed no help figuring out how to go to the next page. It was just like a real picture book. The words highlighted in the text to the side, as the story read itself to her. She followed along with her finger.
I could see that she was either beginning to read, or that she already could read a little bit. It was a delight to watch her and the iPad. I know that her grandpa will likely get her one. He was asking about the cost. If he got one for her mother, their whole family could benefit from having an iPad. But for a child, the iPad is pretty awesome.
The same is true when I introduced the iPad to my mother, now in her eighties. She delighted in the elegance of this most beautiful of all Apple products. She listened to music, without headphones. She read the paper. She read a few pages of a favorite book from iBooks. She played Shanghai in the traditional form, and Klondike.
I am seriously thinking of trying to get her one of these. Her life would be much richer if she had her own. Getting Wi-Fi where she is might present a problem, but she found so much use with it, in just the short hour she had it, without Wi-Fi. I could load the iPad up with the music she likes to listen to, and with the books she likes to read. The print can be enlarged so that she does not need to strain her eyes. But she loves her games best of all.
Alas, I cannot afford the $30 a month to support a 3G iPad for her. Perhaps if I can get my brothers to pitch in, we might. If we got her that one, she would not need to have Wi-Fi, and I would not have to pay a monthly charge for getting her a DSL router. The router cost the same per month as the 3G account with AT&T. But with the 3G, I would not have to worry about maintaining and resetting a router at all.
3G does not run as fast as Wi-Fi, but that is fine. She is in no hurry for a page to open, and she won't be downloading massive things. Either way, she could now be online, and we could converse through Google's free email. I could also put all her photos on the iPad, and she would have a photo frame to keep her company with the several hundred photos of all her family and friends, sedately rotating in random order.
The iPad is a pretty awesome computer that requires no training to enjoy by anyone; especially those who never played with a computer before. Apple has a great winner on its hands, and in our hands.
Roger adds a footnote:
Important: when you already have an iPhone, you don't need the 3G iPad. All you need is the Wi-Fi version. Save your money to buy apps. When I work on my iPad, my iPhone is close beside me, if I need to make a call or take a picture. And when I travel, if there is no Wi-Fi, my iPad goes so I can write. (I'm adjusting to the keyboard.) My iPhone is adequate to my all my surfing needs, otherwise.
email – MyMac Magazine – Twitter – Advertise – Reviews Archive – Podcast