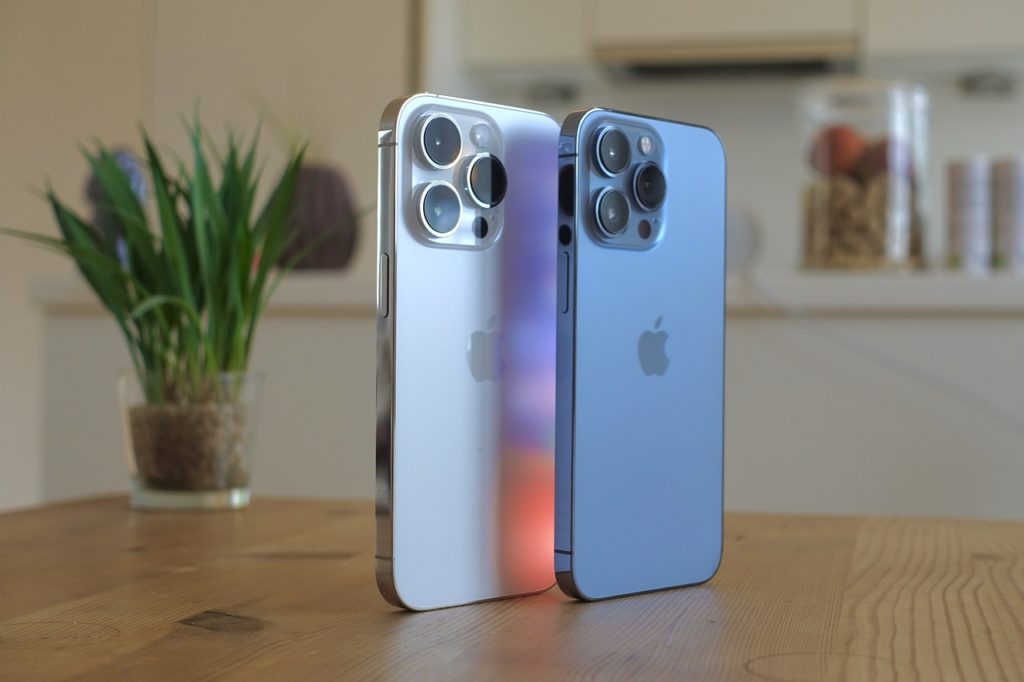 The iPhone has been with us for a few years now, but the day has not yet come when it stopped surprising us. The device created by Apple hides more secrets than we think, and from time to time features appear that we had overlooked.
Today we want to show you 6 "hidden" functions that the iPhone has and that could become an essential part of our lives. From a countdown to stop music playback, to the ability to reopen a recently closed tab in Safari.
1. Keeping the normal photo when shooting in HDR
HDR mode when taking photos is very interesting when shooting landscapes or even buildings, although it can sometimes give somewhat distorted results. If we activate this option on our iPhone, when we take an HDR photo, a normal version of it will also be saved. All we have to do is go to Settings > Photos & Camera and activate the "Keep normal photo" option.
2. Timer to stop music
Do you love to lie in bed and listen to music until you fall asleep? If so, you'll love this iPhone feature, as you can set it to stop playing music after a certain number of minutes. To access this option we have to open the Clock app and tap on Timer at the bottom left. Once in the Timer settings we configure the time we want and in the option "When finished" we choose the option "Stop music".
3. Activate Siri without touching the phone
Siri, Apple's digital artificial assistant, can be activated without touching the mobile. If you have an iPhone 6s this can work at any time, while with previous generations it only works when the phone is plugged into the mains. To configure this option we must go to Settings > General > Siri and activate the option "Allow 'Hey Siri'". Once these steps have been taken, all we have to do is say 'Hey Siri' and the assistant will respond.
4. Use the virtual keyboard as a trackpad
Selecting text on the iPhone screen has not always been very comfortable, but since the arrival of the iPhone 6s, 3D Touch technology and the virtual trackpad on the keyboard, it is a little more so.
To access this function we have to press hard (the Peek gesture) on the keyboard and we will see how the keyboard transforms and the letters disappear. At this point, we just have to slide our finger across the screen and we will see how the writing cursor allows us to select text.
In addition, the company has released an app that allows you to connect your iPhone to your PC or iPad. Now, you can enjoy it with a mouse even more conveniently. It's very useful when you're on the road and have to put your PC anywhere to work. For gamers, it's also a nice update, as they can access their games and play them without any problems. For example, playing classics like Tomb Raider, accessible from your browser, is a big change from playing with a touchpad to a mouse. Also, those who play classic games can also enjoy this feature. You can easily access websites such as online casinos in Saudi Arabia from your laptop if you are traveling to Saudi Arabia and play with your iPhone turned mouse without any problems. In this way, gamblers can play safely at online casinos using secure VPNs. In addition, a wide variety of games can be accessed including live games with a real dealer which can be enjoyed with great benefits such as welcome bonuses. Anyway, this feature is an absolute must-have.
5. Create custom vibration patterns
This feature can be very useful to identify who is calling or sending a message without having to see the iPhone screen. We can create as many custom vibration patterns as we want and then assign a different one to each of the contacts we communicate with the most.
To access the feature we must go to Settings – Sounds – Ringtones or message – Vibration. Once there, scroll to the bottom and tap on Create new vibration and record the pattern by tapping with your finger. Once finished we save the pattern with the name we want and we can use it to assign it to the contacts we want.