WaterField Designs
Vitesse Cycling Musette
$69 U.S. (no strap) or $89 U.S. (yes strap)

Available in brown or navy waxed canvas
Vitesse is a rugged and functional messenger bag. Waxed canvas is the primary material, and it is heavy duty and weather proof (not waterproof). The flap secures with a single stud for easy access if not super security of your precious cargo. Spend an extra $20 for the optional cycling strap whether or not you ride a bike. The adjustable nylon strap is plenty long, permanently attached, and is unpadded. Without this strap, Vitesse is not easy to use or recommend.
Non-cyclists — most of our readers — will think of Vitesse as a midsize casual purse or commuter tote with one ample and flexible main compartment and two small open top accessory zones on the inner front. Cyclists and messengers will appreciate the ease of opening and closing Vitesse with one hand while on the move.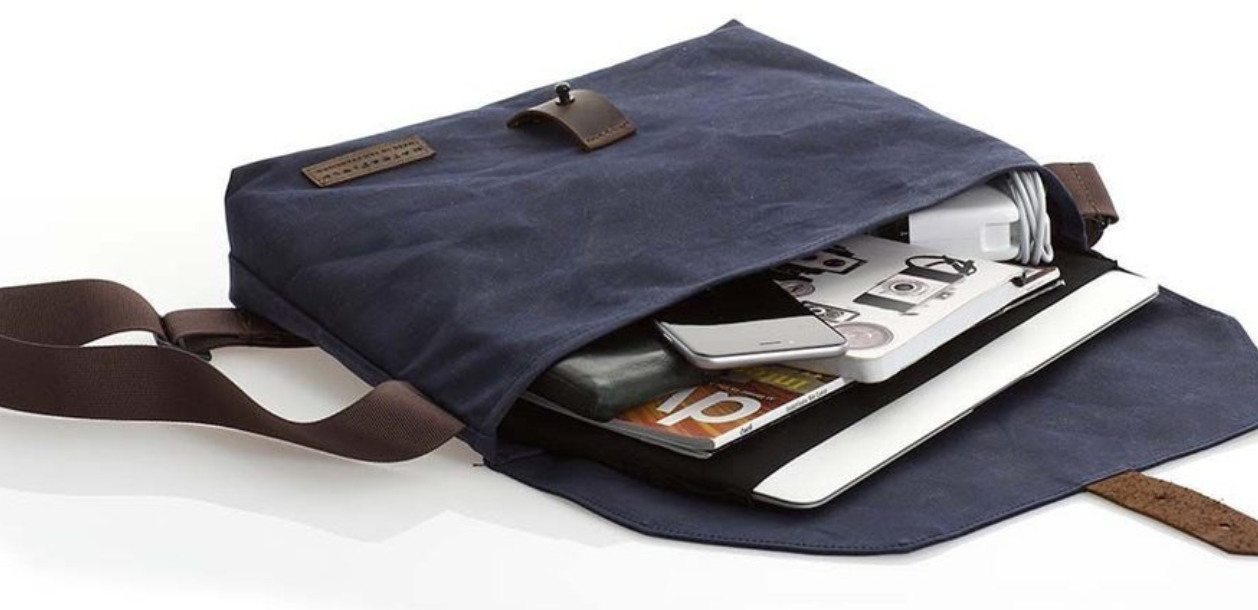 I gave a demo of Vitesse to two of my technology workshop groups and they were neutral. They said the price is a bit high for the lack of features, zippers, velcro, and case stability. This WaterField product will last almost forever and it does what it's supposed to do, so buyers need not beware.
I tried for weeks to have a practical use for Vitesse in my tech life, and I flunked. Then I needed a small, durable, flexible tote to hold the microphones and cables I use for practicing away from home in the three musical groups in which I play guitar and sing (the former way better than the latter). It doesn't rain much here in Southern Arizona, so waterproof is not a priority, but I have a large Ziploc bag stuffed into Vitesse just in case my gear needs extra protection. Aside from that, it's just right for its new purpose.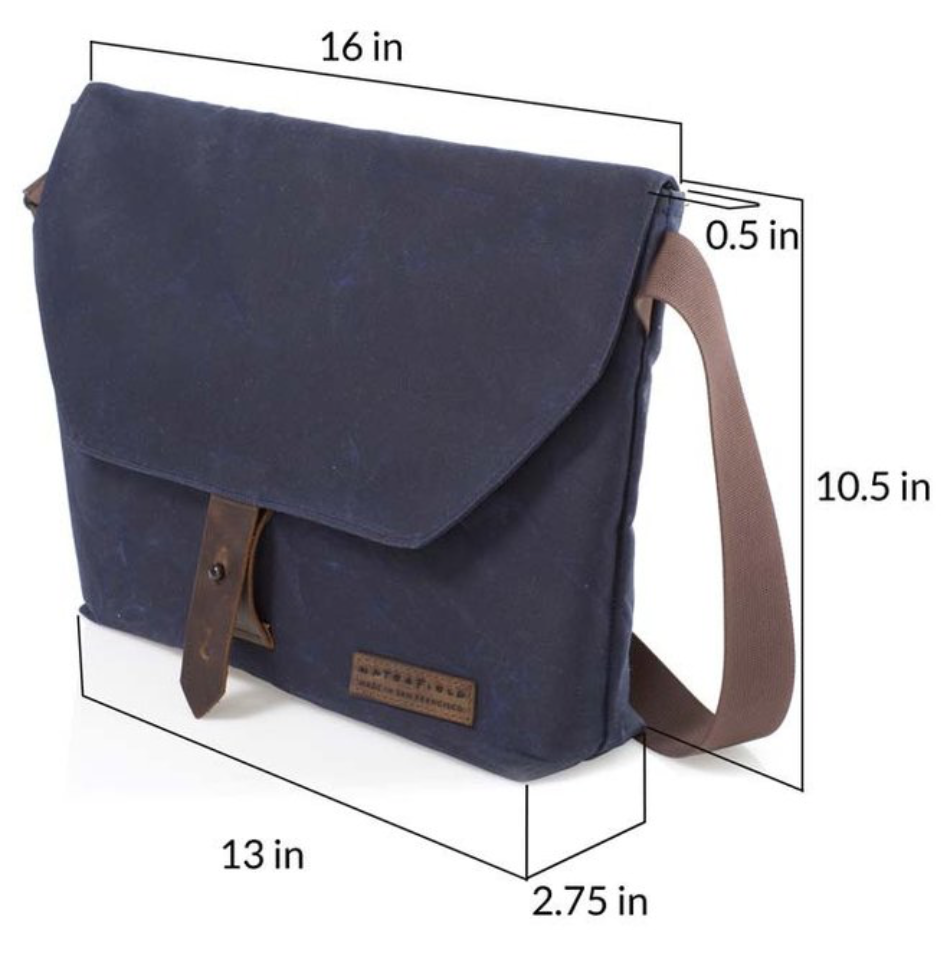 Our MyMac Review rating is 7 out of 10. You will be glad you have a Vitesse, once you get it and begin to use it regularly.