Macally USB Mice and Keyboard
Slimkeyc USB Keyboard
Mkmouse USB Mouse
Icemouse3 USB Mouse
https://us.macally.com
Slimkeyc $29.99 – Mkmouse $14.99 – Icemouse3 $14.99
Slimkeyc is a compact USB keyboard that works on Mac or Windows. It has 78 keys in the Apple layout that include Function, Control, Option, and Command.
Mkmouse is an optical USB mouse that features a 1000 dpi optical sensor, three buttons, and a scroll wheel.
Icemouse3 is another optical USB mouse with 1000 dpi, three buttons and a scroll wheel.
All three peripherals come well packaged with easy to read instructions. All models come in the color white.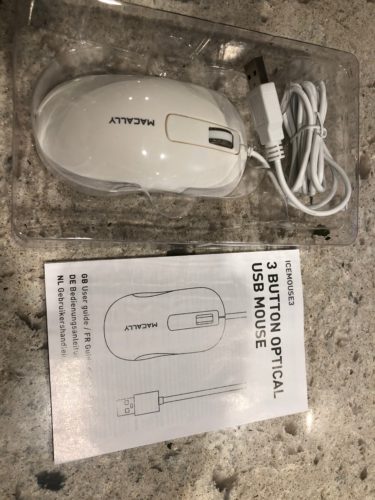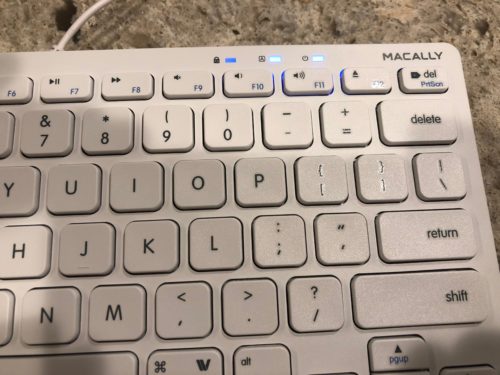 Testing was done with a 2017 MacBook Pro running High Sierra. The most difficult part of the setup process is finding a USB C to USB A (2.0 or 3.0) adapter if you have a newer MacBook. Once you connect either the keyboard or mouse, it is instantly recognized. You can go to System Preferences and choose keyboard or mouse to fine tune the settings.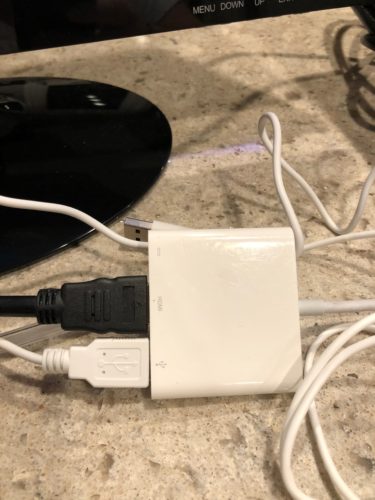 USB mice and keyboards are peripherals we never think we need until we need one. We all have had a keyboard or mouse break, run out of battery or go missing when we really need it. That's when we usually go to the closet to find the old USB version we had for years. Its always good to have a few on hand just in case.
There is nothing extraordinary about the Macally devices, except that they work fine, feel solid and are priced well. Mac OS picked up the mice and keyboard right away with no pairing or drivers. The keyboard did prompt the normal dialog to identify the type of keyboard when first plugged in. The Slimkeyc keys traveled well and felt comfortable. The plastic keyboard is very slim and light and feels well made.
The Mkmouse installed with no issues. It worked well, even on my smooth countertop with no mousepad. The Icemouse3 worked, but, it did not track as well on the countertop.
I haven't had experience with Macally products before these test units, although I am aware MyMac has been reviewing them favorably for decades! This highly-regarded company carries affordable and reliable accessories in many categories, so see what else they have for you. For the price, it never hurts to have a comfortable working wired mouse and keyboard.
MyMac Review Rating is 8 out of 10. No frills — but functional, comfortable and affordable USB keyboard and mice make these three an easy choice.