MindShift PhotoCross 13 sling camera bag
Price: $130 U.S.
Company: MindShift
I had the chance to test another camera tote case from MindShift recently, the PhotoCross 13 sling bag. As always, MindShift has developed a great bag that I find ideal for hiking or even to bring on a bicycle ride.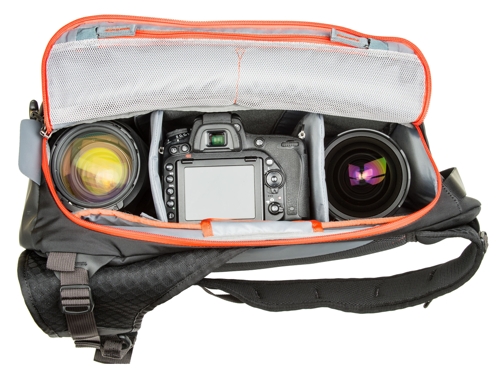 This camera and multipurpose case is relatively small, and can accommodate a full frame camera body (without the battery pack) with a small lens mounted and two other lenses in the pouches. This is perfect when doing an activity that requires physical effort, as it won't load you too much. There are also two ways to attach a tripod if you need one: on the side (if you do not have a water bottle in the side pocket) or on the front of the PhotoCross 13. Some extra pockets can be used for accessories or snack.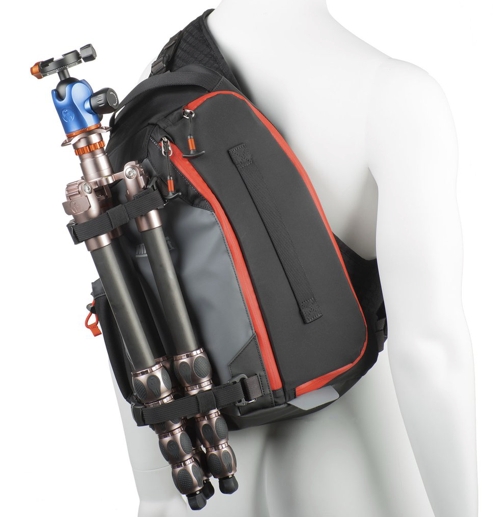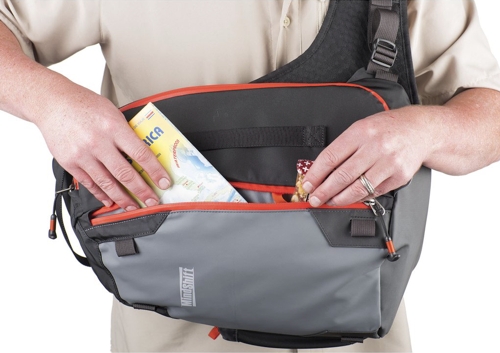 The particularity of this innovative bag is its sling design. When you have it on your back and want to access your camera gear, you do not have to remove it, but you can simply swing it to the front in one easy step. PhotoCross 13 bag is built with the same material that MindShift has accustomed us to. The zippers have a T shape head to ease pulling them open. A rain cover is also provided.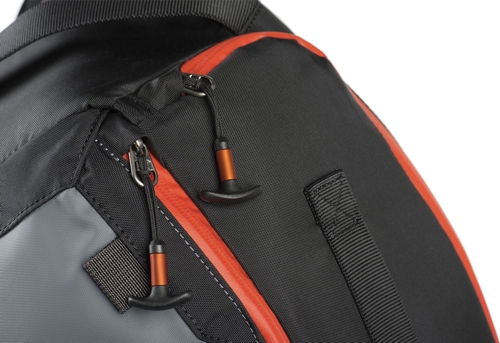 Overall the PhotoCross 13 is a nicely designed sling case that is useful when you want a light pack. When trekking or biking, most of the time the purpose is not to take pictures, but if we are in front of a situation that calls for it, having a minimum of gear nearby is welcome, and the PhotoCross 13 is perfect for that purpose.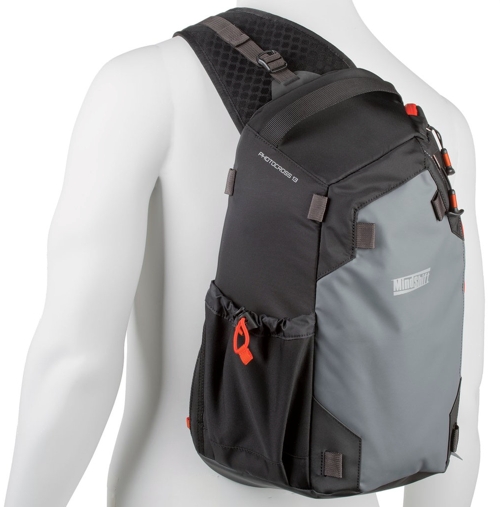 Bonus: remove your cameras and the velcro dividers, and this pack is great for school, work, travel, and a hundred other casual and serious outings, with or without your tech gear.
MyMac Review Rating: 8 out of 10