Photobulk
Eltima Software
$9.99 in the Mac App Store
Photobulk is a Mac OS app that will add a watermark in bulk to your photos. It will also resize and optimize pictures in bulk. There are also format, metadata and rename export functions.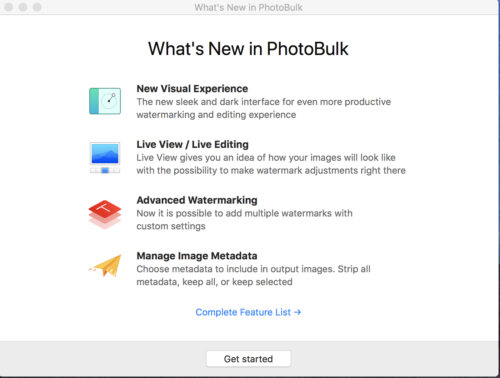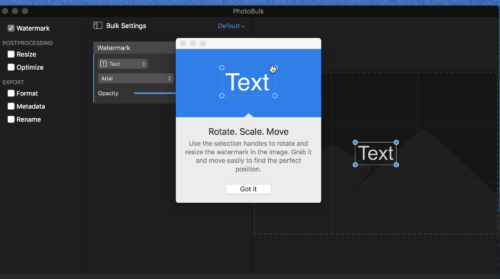 Installation of Photobulk is straightforward using the Mac App Store version or a DMG installer on their website. There is also a demo version where you can try before you buy. Once installed, you are presented with a "what's new" screen that you can click past. The interface is very clean and straightforward; you have the option to add photos using the plus sign and then choose the batch function of what you want to do with the photos. The functions are listed on the left and you can check as many of them as you like. Once you have the photos loaded intso the batch operation and checked the output function(s) you want, you then hit the start button to begin. Once finished, you are prompted to open the output.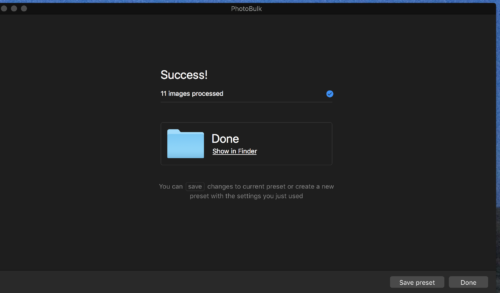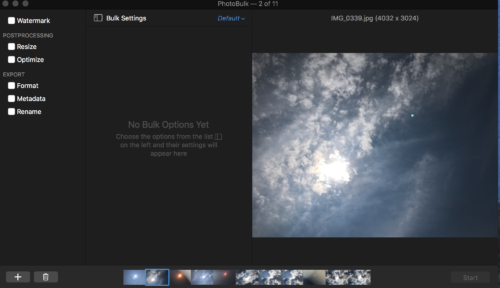 Results of the output pictures look good. I did a few tests of the optimize, watermark, and resize option and the results worked as expected. The optimize output does improve the clarity of the picture by a bit and resize works as expected. On my example below, the optimized photo is on the left.
The watermark feature is the program's main function and works well. You can create text watermarks, image watermarks and script watermarks. Script watermarks cover the whole photo so no part can be used without showing the watermark. Photobulk supports many formats such as JPEG, PNG, GIF, BMP, TIFF including the new HEIC which is only compatible with High Sierra.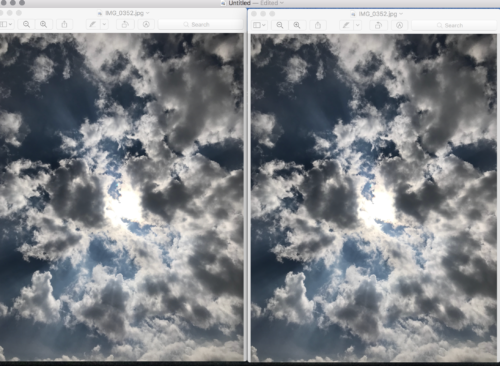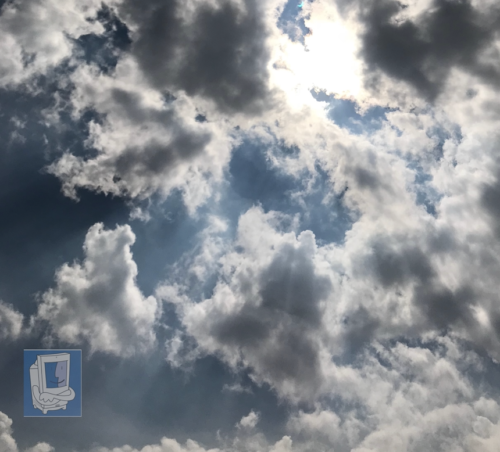 MyMac Review Rating is 9 out of 10. When you want a basic and easy way to add watermarks to your photos in bulk, this is the way to go. I didn't find any issues with installation or use, and the output just works.