BookBook CaddySack
Manufacturer: twelvesouth
MSRP: $49.99
Have you ever arrived at a presentation, business meeting, work site, or hotel room only to realize that the vital power supply, network, or video adaptor did not arrive with you? The mission of the CaddySack by twelvesouth is to eliminate those problems and related stress.
The quality of the materials, construction, fit and finish are superb. This is what we have come to expect from twelvesouth. The book cover is made from fine leather and the interior fabric and fittings are superior as is the craftsmanship. The CaddySack will not look out of place on the desk or bookshelf in the finest office. Another trait of twelvesouth is the packaging. The unboxing experience provides ample evidence of the high caliber of the product.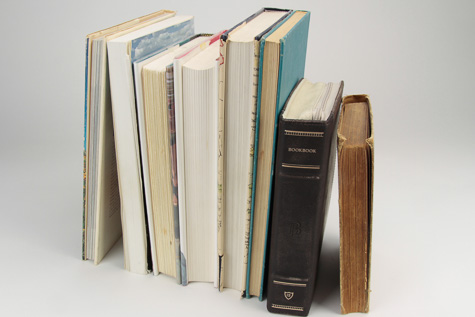 The CaddySack is large enough to hold a power supply and all of the adaptors for your laptop or tablet. With carful selection both portable devices can be serviced out of the caddy. The experienced road warrior will keep the CaddySack packed and displayed on the bookshelf or tucked into the Go Bag ready for the next trip.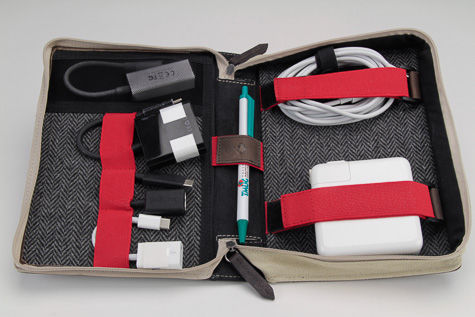 Conclusion
The BookBook CaddySack may not be for everyone. Just everyone who uses their portable devices portably.
MyMac.com Review Rating: 9 out of 10