Nuforce BE2 Bluetooth In-Ear Headphones
OptomaUSA
Price: $49 U. S. Available in black or white
The Nuforce BE2 Bluetooth In-Ear Headphones are the newest headsets released by Optoma, an innovative company in the ever-expanding world of audio and video products. Competition in this field has become so intense that it's now possible to get very satisfying performance from headphones selling for between $25 and $50. The more you spend, the more refined the performance will be. Remarkably, as the BE2 illustrates, by spending as little as $15 more than the $25 headphones there is sometimes a quantum improvement in sound quality.

NuForce BE2, suitable for use during sports activities or on a daily commute, delivers a noteworthy audio experience for headphones in the under $50 price range. They're particularly compatible with Apple products. Nuforce says they're the only model headphones in this price category supporting AAC compatibility, which ensure maximum audio quality when used with the iPhone and other Apple devices.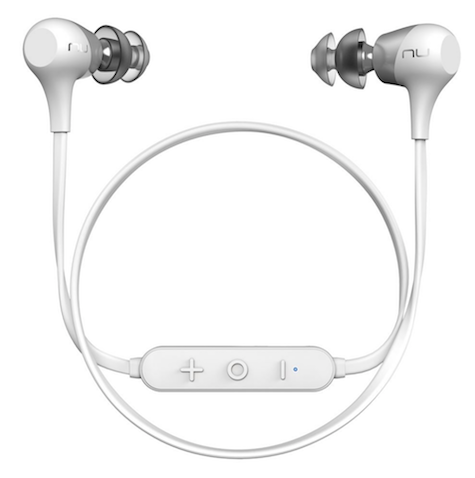 Nuforce claims the BE2 battery playback can last up to 10 hours, but such predictions always depend on whether they're used primarily for voice or music, and at lower or higher volumes. I've tested numerous BT headsets and have found it's always wise to carry along an extra headset rather than relying on the advertised battery life.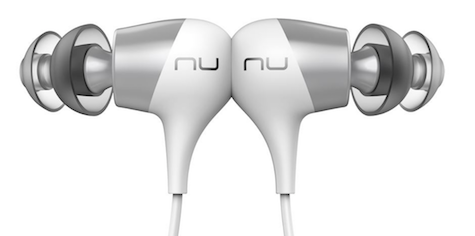 The eartips on the BE2 headset are slightly unusual. I think of them as the leaning tower of pagodas — two silicon layers pitched at an angle that makes them fit comfortably in the ear. Nuforce calls these (see below) SpinFit TwinBlades. Whatever you call them, the design seems to add to noise cancellation and comfort.The headset also includes magnetic earpieces, which makes the headset easier to carry and locate. I also like the magnets because I can store my headset on the doors of my metal supply cabinet,
The Nuforce BE2 Bluetooth In-Ear Headphones are sold on Amazon and are an excellent value at $49.
MyMac Review Rating is 9 out of 10.
Exclusive to NuForce, the BE2 come with SpinFit TwinBlade ear tips which are designed to provide optimal fit and comfort. Developed from high quality silicone, they provide superior stability and improved noise isolation.