Lumu Power – Review
Manufacturer: Lumulabs
MSRP: $299.00
Photography is all about light. To create the image envisioned, the photographer must measure the light to make a correct exposure. The Lumu Power can measure the light falling on your subject and so much more. This hardware and iOS application duo turn your iPhone, iPad or iPod Touch into a doctoral level light computing device.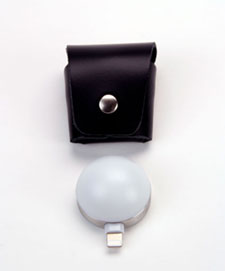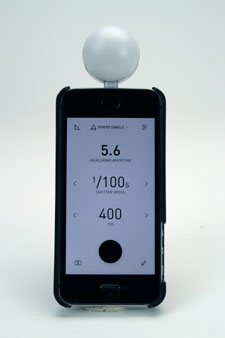 As a commercial photographer I am often tasked with producing product shots for artists. Artists can be quite particular about how their art is represented. I need to understand more about the light falling on the subject than just the quantity of light. The Lumu Power helps me measure Color Temperature, Illuminance, and Chromaticity. The sensor for these readings is in Flat Diffuser side of the unit. This helps me keep the colors in my images match the colors in my clients work.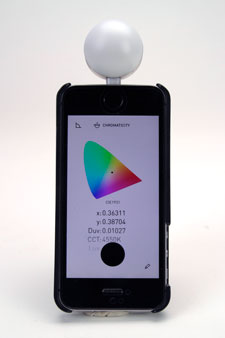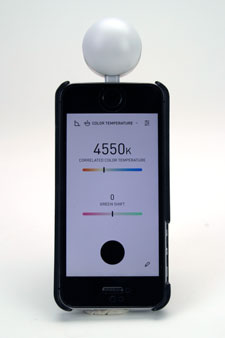 The Lumu Power looks like a half ping pong ball with a Lightning adaptor. When plugged into your iPhone it launches the free companion Light Meter.app. If the app is  not present, the user is prompted to go to the iOS App Store to download the software side of this pair. I was very pleased to find that the software operates as a Spot Meter even when the Lumu Power is not attached. This is prompting me to study more about the Zone System of exposure calculation. The dome side of the of the unit handles the Incident or Ambient and the Flash Exposure metering.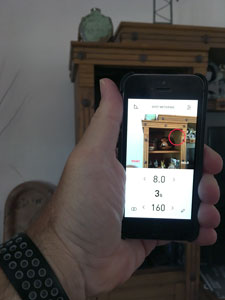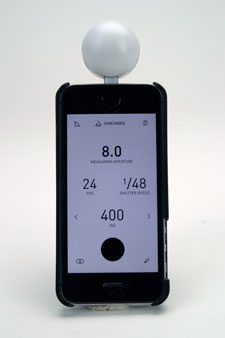 When working on the Fine Art side of the business I am also concerned about precise metering. I want the final product to match the pre-visualized concept that prompted me to craft the photograph in the first place. The Lumu Power will assist me in realizing that goal. This small half sphere of about 1.5" (35mm) has already earned a spot in my photo kit.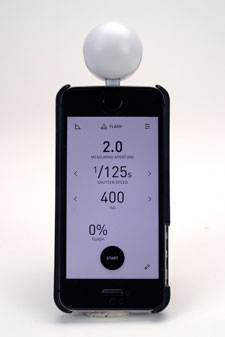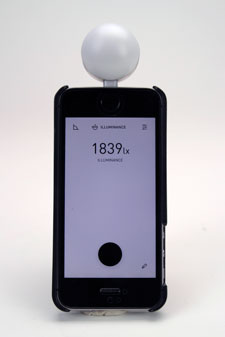 The Lumu Power is securely shipped in recyclable corrugated cardboard packaging. I was somewhat surprised that a printed manual was not included. However, the light meter operations were so straightforward that a manual was not necessary. When I inquired about the lack of documentation, a prompt reply included a PDF version of the manual. I was informed that the manual was still a work in progress. It is my understanding that this manual will be available with shipping units. Upon reading through the documentation I found a few extra nuggets of information but nothing that was not ultimately discoverable. The Lumu Power is refreshingly unlike the light meters of years ago that included needles and dials that only my high school physics teacher could love.
If you are serious about making great photographic images in the areas of Commercial, Fashion, Fine Art, Portrait, or Wedding the Lumu Power can help you take it to the next level.
MyMac.com Review Rating: 9 out of 10
Color Temperature: https://en.wikipedia.org/wiki/Color_temperature
Spot Metering (reflectance) and Incident-light metering: https://en.wikipedia.org/wiki/Light_meter
Zone System: https://en.wikipedia.org/wiki/Zone_System