Anker BT Soundbuds Model A3235
Anker
Price: $26 U.S.
While the audio quality is acceptable for these inexpensive, full-featured earbuds, it is far from memorable. I used them for a week during a beach vacation and found them perfectly adequate for music as long as the sound was not cranked too high.
The earbuds come with different sized adapters so it's easy to find a comfortable fit. Using Bluetooth 4.1 technology, the earbuds paired quickly and maintained a reliable signal. Neither music nor voice communications were ever interrupted. I had a long telephone conversation while sitting near a pool filled with boisterous children and communication was consistently crisp and clear.
There are many earbuds in this price range coming out of China. The Ankers are a good value at $26 as long as you don't buy them expecting audiophile sound quality.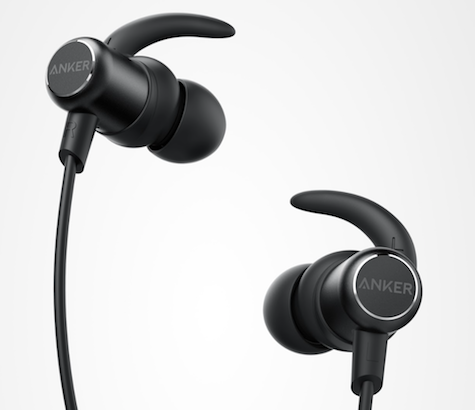 They're also hard to lose. They have magnets behind the speakers, which makes it easy to drape them around your neck and snap them to each other when not in use.
MyMac Review Rating is 7 out of 10.