ATH-ADG1X OpenAir Gaming Headphones
Audio-Technica
$300 U.S.
The most important aspect for gaming headphones is comfort. Gaming usually involves long sessions and you'll want a pair of headphones that you can wear for hours on end with little to no fatigue. These ATH-ADG1X are very comfortable. I wore them for at least four hours at a time, which is just getting started in the gaming realm, with little fatigue. I especially like that the earpads are covered in cloth instead of leatherette material. During long wearing sessions I tend to find the leatherette material gets a little sweaty and funky.
I'm not a huge gamer. The last time I spent considerable time in games was Portal and Team Fortress 2, and even then I wasn't very good. So, if I miss some pertinent points on this please cut me some slack.
The open air constructions lends to the lightness of the headphones, which makes them easy to wear for long stretches. As a person with a larger sized melon cranium these don't feel too squeezy while wearing, although that was for sure what started to wear me out eventually. Again, I have a big head, and people with average to smaller heads may have a different experience.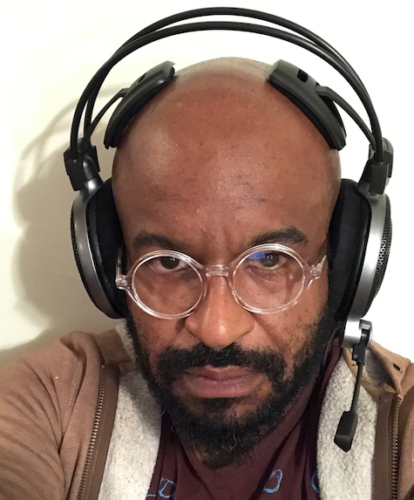 The sound reproduction on these is phenomenal. Despite being open air not much ambient room noise got in. The ATH-ADG1X uses 53mm drivers which are at the top of the line for gaming headphones and it shows. Game sound effects are loud present and really immersive. There is a great low end rumble without pushing out the highs and mids. Clarity comes through fantastically. Some users might find the bass a bit lacking since these are open air but for me it was just right.
Microphone clarity is exceptional, and I was heard clearly throughout sessions including players with other background noise. There is a built in volume control and a mute switch inline to quickly change any of those settings.
My biggest critique of the ATH-ADG1X is what isn't there — accessories. It comes with a windscreen for the mic and a 2 meter extension cable and that's it. Throwing in a carrying bag or cable wrap would be nice, considering the price point which is kind of high. We have mentioned this in prior coverage of otherwise excellent Audio Technica headphones.
If you can afford them I do recommend these headphones for gaming. They provide everything you want in a pair of performance gaming headphones. Extremely comfortable, great sound reproduction, and a high clarity microphone.
MyMac Review Rating is 8 out of 10.