The software world is slowly shifting from a purchase to a subscription model. 1Password, Text Expander, Office 365, and Adobe Creative Cloud are just a few of the software companies that now prefer to lease or rent you the software you need rather than selling it to you.
Today, MacPaw, a well known Mac utilities developer, launched a beta of Setapp. Setapp is a flat fee software subscription service, with over 45 apps now available, including Rapid Weaver, Clean My Mac, Ulysses, iMazing, and iStat Menus. The monthly fee is $9.99, with no paid upgrades, in app purchases, or ads. There's a 30 day free trial to try before you buy. Or rent in this case.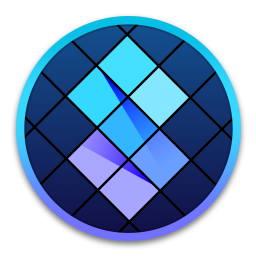 To sign up for beta testing, go to the Setapp web site to request an invite. Once it arrives, create a name and password, and download Setapp, which is populated with apps ready for users to download on an individual basis.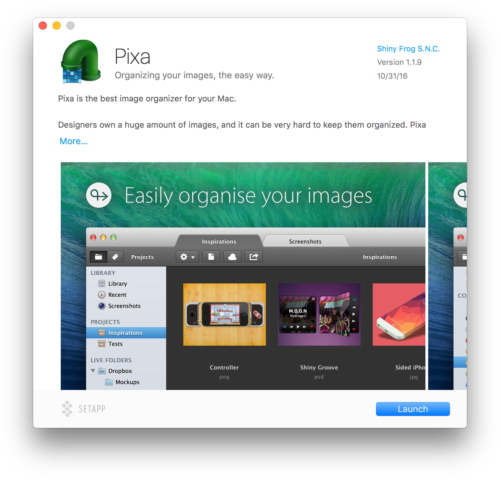 When users choose a specific app a window pops open explaining what the app is, with an option to open/download the app.
I've had a chance to play with Setapp and found one major thing that I didn't like: Setapp placed itself in the dock, menu bar, Favorites sidebar in Finder, and the Finder toolbar, in addition to a folder in Applications and an icon connected to the menu bar, all without asking me. I would prefer a Preference letting me select where I want to access Setapp. I sent feedback; maybe it will change in future updates.
Setapp is scheduled to be released early next year. The developers plan on adding to the variety of apps available up to 300 total.
Does renting a mixture of software sound appealing? For only $9.99 a month, users can get software covering web design, writing, utilities, security, mind mapping, clipboard management, plus various other types of software, with more to come in the future. On the plus side, there's no way you could purchase-and update-over 45 apps for just $10 a month. Keep paying the monthly fee and you'll keep getting your software. On the other hand, there's no guarantee an app you love won't disappear. According to the Setapp web site, if an application leaves, it will still be available to users who downloaded it, but not available for redownloading.
Subscriptions seem to be the way software companies are going. Leasing instead of owning. What is your preference? Do you prefer to buy from the Mac App Store or directly from the developer, or would you rather pay a monthly fee to always have the latest and greatest? Let us know in the comments below.