I was a huge fan of Bob Dylan's music from 1963-1970. I didn't listen to many of Bob's songs or albums during the following decades, with the exception of his CDs Good As I Been To You and World Gone Wrong from the early 1990s. Good As I Been To You is a raw and raunchy roots music retrospective, and is the better of the pair.
I lived in Phoenix, Arizona, during the early 1990s. Blockbuster Music opened nearby, and I visited. There was a central listening area where staff carefully opened any CD a customer wanted to sample.
Bob Dylan recordings were at a large table containing years of CDs I had never heard. I chose one of each album and spent the next few hours hearing his tracks from the prior 22 years. I was not impressed. The Bob I had embraced during my formative years was ancient history, replaced by someone with whom I hoped I wouldn't have to spend much time. I purchased one CD, Infidels, because it was the best of a bad bunch, and I have listened to it rarely.
Fast forward over 20 more years and most of Bob's CDs are now available on Spotify. I am a music educator, and I'm considering creating a non-credit adult learning course on the best of Bob's post-1970 songs.
I spent last weekend listening to part or all of every recording after 1970 that features original music, as opposed to live recordings and outtakes. I chose 44 tracks on Spotify that are the most musically interesting to me and my potential students. Most CDs have two superior songs, and some have one.
It was ear-opening to hear the remastered CDs played at top streaming quality through a set of outstanding headphones, the On2 from thinksound.com. Every note was crisp and full, except when the original recording was inferior beyond modern improvement.
---
I was wrong about Bob Dylan. His middle and later periods have a lot of gems, many of which I had not heard. He's an imaginative and versatile songwriter, performer, arranger, producer, and band leader. His best selections have elements of blues, rock, storytelling, and occasional crooning, plus some gospel, folk, hymn tunes, and love songs. .
There is a rough division between his middle and late periods that occurs after 1990. The final album from his middle period is Under the Red Sky (1990), and the first one from the late period is Good As I Been To You (1992). The middle period includes his religious recordings, and the late period looks back to Bob's early blues influences, all among other genres.
It is easy to identify both consistent and irregular approaches within Bob's music, as well as in his lyrics. Many people concentrate on the meaning of Bob's poetry. My emphasis has always been on the music and how it conveys the meaning of his words.
Bob's voice got worse as he got older, but he can still sing with style. He is now 75 years old, and he continues to tour and record. His repertoire includes more standards and songs composed by other people than previously was the case.
Below is the working playlist from my intensive listening sessions. I will fill out the information with the musical keys and whether a capo was used on Bob's guitar. Then I'll create a slide show with album covers and lyric sheets, all of which are available on bobdylan.com. Next I'll use the Internet to learn about how and when the songs were created. If these songs were collected into two or three greatest hits compilations they would make excellent listening for all Dylan followers
Modern technology allows all this to be developed. I can switch back and forth between iPad, iPhone, Macintosh, plus wired and Bluetooth headphones and speakers, as is necessary and convenient.
FYI, Spotify is not happy with exclusive deals other streaming services have with some artists, but Spotify has most of Dylan's output and some competing services don't. In a perfect world, All of Bob's (and everyone's) music will be equally available on every paid musical network.
---
Bob Dylan 1971-2015 — Best Songs of His Middle and Later Years
WHEN I PAINT MY MASTERPIECE DEMO 1971
Another Self Portrait
FOREVER YOUNG
WEDDING SONG
Planet Waves 1974
CALL LETTER BLUES
Bootleg Series Volume 1-3 1974
MEET ME IN THE MORNING
Blood on the Tracks 1975
MOZAMBIQUE
SARA
Desire 1976
TONIGHT I'LL BE STAYING HERE WITH YOU LIVE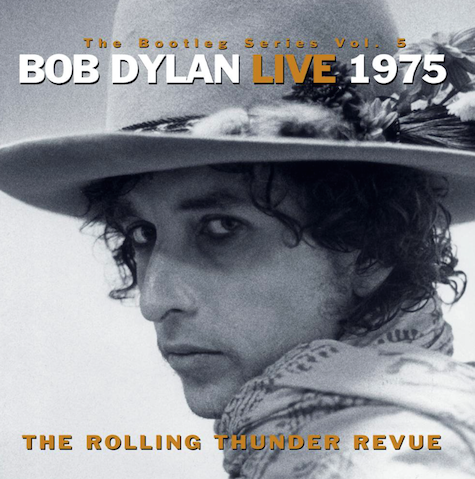 Bootleg Series Volume 5 1976
NEW PONY
Street Legal 1978
GOTTA SERVE SOMEBODY
GONNA CHANGE MY WAY OF THINKING
Slow Train Coming 1979
A SATISFIED MIND
ARE YOU READY
Saved 1980
EVERY GRAIN OF SAND
THE GROOM'S STILL WAITING AT THE ALTAR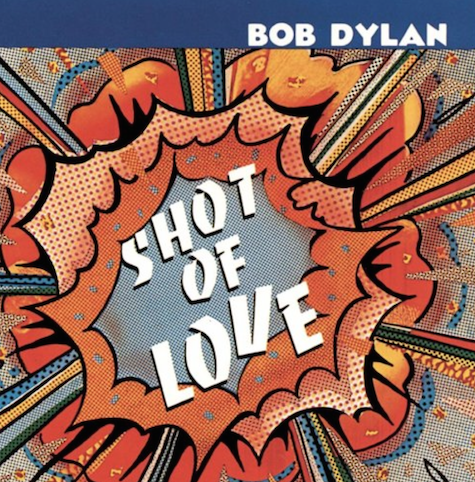 Shot of Love 1981
ANGELINA
The Bootleg Series 1-3 1981
SWEETHEART LIKE YOU
MAN OF PEACE
Infidels 1983
I'LL REMEMBER YOU
TRUST YOURSELF
Empire Burlesque 1985
PRECIOUS MEMORIES
DRIFTIN' TOO FAR FROM SHORE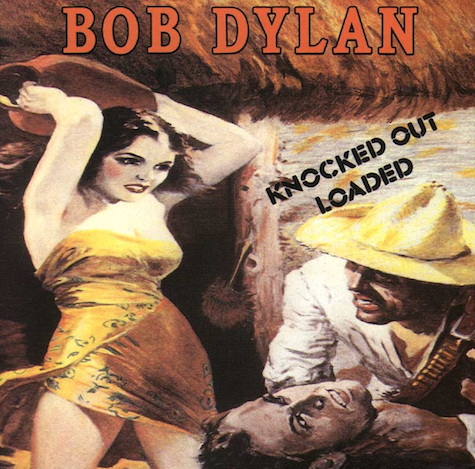 Knocked Out Loaded 1986
DEATH IS NOT THE END
NINETY MILES AN HOUR
Down in the Groove 1988
EVERYTHING IS BROKEN
RING THEM BELLS
Oh Mercy 1989
DIGNITY
MTV Unplugged 1990
T.V. TALKIN' SONG
CAT'S IN THE WELL
Under the Red Sky 1990
SITTIN' ON TOP OF THE WORLD
HARD TIMES
Good As I Been To You 1992
BROKE DOWN ENGINE
World Gone Wrong 1993
NOT DARK YET
MAKE YOU FEEL MY LOVE
Time Out of Mind 1997
LONESOME DAY BLUES
CRY A WHILE
Love and Theft 2001
BEYOND THE HORIZON
ROLLIN' AND TUMBLIN'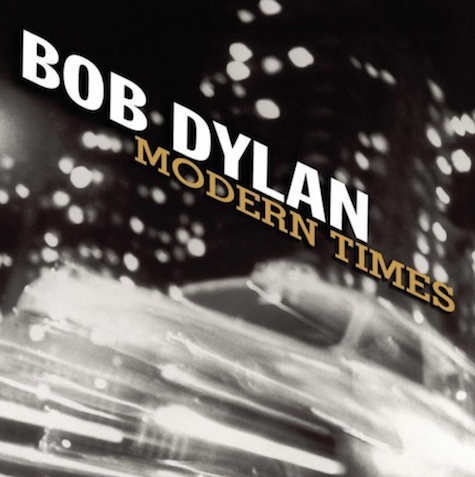 Modern Times 2006
FORGETFUL HEART
SHAKE SHAKE MAMA
Together Through Life 2009
I'LL BE HOME FOR CHRISTMAS
Christmas in the Heart 2009
EARLY ROMAN KINGS
Tempest 2012
AUTUMN LEAVES
WHAT'LL I DO
Shadows in the Night 2015
COVERS:Â 
WHEN I PAINT MY MASTERPIECE by Josh Turner
WATCHIN' THE RIVER FLOW by Charlie Watts and Friends
FOREVER YOUNG by The Tenors
FOREVER YOUNG by Handsome and Gretyl
HARD TIMES by James Taylor and Yo-Yo Ma
---
Thanks to several close friends who helped me with this article. You know who you are.