Smart Candle Light
Revogi
Price: $16 U. S.
If you're looking for an unusual stocking stuffer for your favorite geek, here it is: a Bluetooth "candle" controlled through an app on your Smart Phone. Smart Candle Light has a tiny bulb in a plastic enclosure. It dims, it brightens, it changes colors and provides an entertaining way to escape from deep thoughts.
To use it, insert four AA batteries (not included), download the free Delite app, switch the candle's light on, and pair it to  your phone's Bluetooth Settings menu. When the app is launched you can use your phone to turn the light off or on, dim it, or get it to cycle through a kaleidoscope of colors.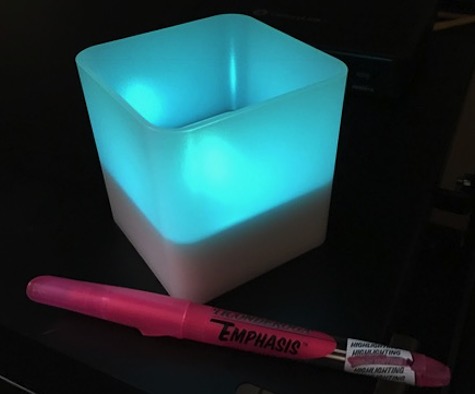 Some of the app's features do not work with the candle. It has a Scheduler that is nonfunctional, and its Proximity feature, which turns the candle on as you approach it, is also disabled.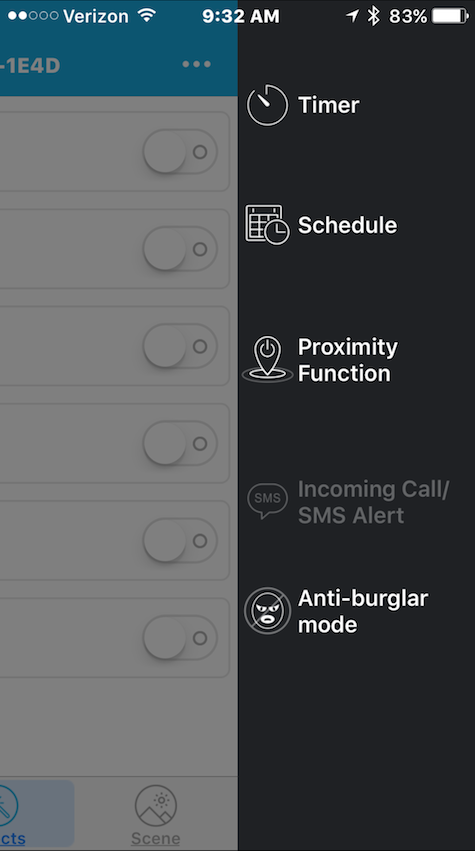 It has a timer so if you want to use it as a night light you can set it for as many hours as you think is necessary. Or if you want a romantic, though flameless, candlelit dinner, you can set it for the length of your meal and spend some time changing the color and mood as you see fit.
The Smart Candle Light is basically a novel toy, somewhat useless but fun to play with.
MyMac Review Rating is 5 out of 10.